Shaving down ticket volume with Answer Bot
Editor's note: Read Dollar Shave Club's 2018 customer story for an updated view into the company's success.
The male grooming industry may not top every entrepreneur's dream of industries to disrupt, but by 2012, Michael Dubin was fed up with the cost of store-bought razors and founded Dollar Shave Club to deliver high-quality, affordable razors right to the customer's doorstep.
From the beginning, Dubin and his team have always prioritized the quality of the customer experience. In the early days, Dubin himself responded to customer service requests and began referring to customers as "members" of the Dollar Shave Club family. As such, it's important to Dollar Shave Club that members walk away happy from an interaction, whether that interaction is a first glimpse at a quirky ad, or a delivery of a new resupply of razor blades, or each time a member reaches out for support.
Helping to lead the charge to provide an always-evolving member-centric experience are Brian Crumpley, Analytics Manager of Member Services, and Trent Hoerman, Programs Manager. The two were were tasked with improving the member experience, and to do so in a way that was both cost and time efficient.
Faster service with self-service
Dollar Shave Club was already using Zendesk products to support their members, and so Brian and Trent decided to try a new feature of Zendesk Guide to automate responses to easy, frequently asked questions.
"We discovered Zendesk's Answer Bot at a time when our team was already thinking about integrating more modern, innovative technology advancements such as artificial intelligence and machine learning into our member service," Trent said. "With ticket deflection and more efficient routing as our key focuses this year, we jumped on the opportunity to use Answer Bot to help respond to simpler, one-touch questions, while routing more complex ones to support agents to resolve with a more personalized and contextual response."
They first put Answer Bot to work on support tickets about subscription changes, which account for approximately 20 percent of Dollar Shave Club's overall ticket volume. Instead of routing this repetitive type of ticket to an agent, Answer Bot responds back with relevant content from Dollar Shave Club's knowledge base.
"We've learned that members don't want to wait for a response," Brian said. "They would rather find the answers themselves. Answer Bot has been great for us to offer a simple way for our members to find the answers they need. It's never about stopping a member from contacting us, but rather arming the member with the right knowledge and giving them a faster response—it's a win-win."
Deep learning cuts ticket volume
Although Answer Bot started out by only working on a subset of tickets, Dollar Shave Club quickly saw a great deal of success—resolving up to a quarter of all tickets it handled.
"Answer Bot was at first giving us a 8-10 percent resolution rate, but it quickly increased to 20 percent," Brian said. "As we continued to optimize and train Answer Bot, we were able to achieve a 25 percent resolution rate."
After this early success, Brian and Trent expanded Answer Bot to all support tickets received through Dollar Shave Club's online contact form. By training agents to give feedback to Answer Bot, reviewing tickets that were not satisfactorily resolved by Answer Bot, tagging Zendesk Guide articles, and analyzing frequently asked questions, Brian and Trent have continued to feed Answer Bot with more ticket data, working towards a more accurate and reliable model.
No dip in member satisfaction
One of the most rewarding outcomes of Dollar Shave Club's effort to try something new is that their member satisfaction rating has remained high throughout the roll-out of Answer Bot.
"Our survey results indicate that our members like self-service," Trent said. "We haven't seen any decline in our overall satisfaction rating since implementing Answer Bot. Our rating has stayed at around 94-96 percent since we started using Answer Bot, which is great news for us."
Brian and Trent are also seeing positive outcomes within the support team. "One of the biggest benefits of Answer Bot is the increased bandwidth of our support agents," Trent said. "Since we started using Answer Bot, we've been able to free up time for our staff to focus on other things, like expanding the availability of our chat support by 21 hours each week—all without adding staff. Ultimately, we just want our agents to work on tasks that are worthy of their time, and Answer Bot helps them do that."
Learn more about how to start using Answer Bot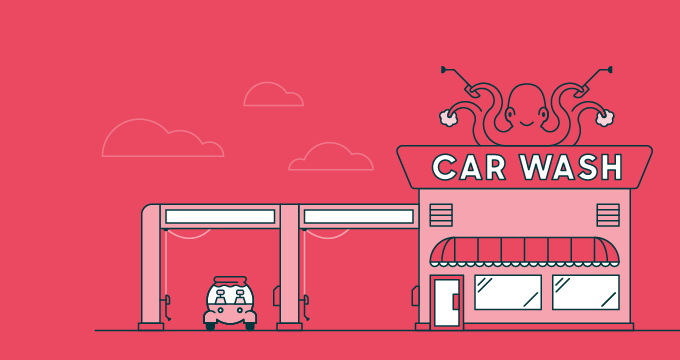 Getting started with Zendesk Guide
Guide is a smart knowledge base for better self-service and empowered agents.
Getting started with Zendesk Guide
Guide is a smart knowledge base for better self-service and empowered agents.
Learn more