So many new apps we're running out of headlines!
Article
So many new apps we're running out of headlines!
Published February 26, 2017
Last modified February 26, 2017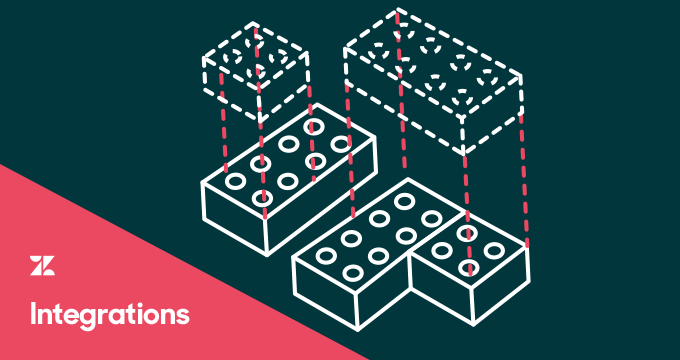 Editor apps are here and to celebrate, we've got a few new apps in the marketplace. Apps can now be given a new location within the Rich Text Editor in Zendesk Support accounts. They appear as native looking icons in the editor toolbar, right alongside the native formatting and attachment icons. Learn more about Editor apps.
Now about those new apps:
CloudApp
CloudApp makes communicating with your customers fast and easy. Quickly record your screen in HD or GIF. Then share that recording in your Zendesk ticket. Prefer screenshots? CloudApp helps you create and add annotations to your screenshots.
Emoji
The Emoji app gives your agents a way to express themselves and communicate with your customers via a full range of emotions, making them seem a little more human. The Emoji app is located right in the Rich Text Editor toolbar, making it more accessible with fewer clicks, right when your agents need it.
GIPHY
GIPHY lets you browse through a curated list of trending GIFs every day or search from dozens of hand-picked categories such as reaction GIFs, celebrity GIFs, mood GIFs, etc. To use the GIPHY app, simply search for a GIF and click on a result to insert it directly into your ticket reply.
Wistia
The Wistia app for Zendesk makes it easy to add videos from your Wistia account right into Zendesk tickets.
Both GIPHY and Wistia have also updated their respective apps to make use of the new app location.
Here are some other awesome apps that our partner community has released as well:
Recursive Labs Visual Engagement
Recursive Labs Visual Engagement provides you with a cross-platform, enterprise class cobrowse and interactive application video platform to help you provide the best support you can for you customers. With the ability to kick off a cobrowse session with 1 click, no download is required through either the web or via a native mobile SDK, so you can provide your customers with the easiest way to get help by sharing their issues directly with you realtime. You can even record and replay past sessions to help educate your team about issues they might encounter.
ScreenMeet
ScreenMeet is a screen sharing platform designed to quickly and easily allow your support team to kick off a cobrowsing session. The ScreenMeet Zendesk app allows your agents to create a screen sharing session, then invite the end-user to share their screen, directly from a Zendesk ticket. Your agents can see through the app if the end-user has connected and can kick off the session directly in Zendesk, so they can guide the customer through the issue and take notes on the ticket at the same time. ScreeMeet also offers an iOS and Android SDK which allows developers to add screen sharing capabilities to their mobile apps.
Stack for Zendesk
Stack for Zendesk integrates questions from any Stack Exchange website (such as Stack Overflow or Server Fault) and turns them into a Zendesk Support ticket. Your support team can handle any questions from Stack Exchange directly through Zendesk Support to help keep them in the tool they use the most. Once a question is created in a ticket, you can take advantage of Zendesk's views, macros, and triggers to build your own workflows to support questions from Stack Exchange.
MaestroQA Lite
MaestroQA Lite provides basic grading features in your Zendesk dashboard as a quick start into setting up a QA program. Lite integrates with the full MaestroQA dashboard, which offers offers QA analytics, reporting, calibrations, exports, coaching notes, and much more.
ExoZen
ExoZen integrates with Zendesk Support with Exotel, allowing your customer service teams to provide phone support from the same platform they use to manage all other channels. Make and receive calls from inside the Zendesk interface, automatically generate tickets from calls, include recordings on tickets and more.
SABIO
SABIO bundles all of your company's documents into one single point of truth. You get an easy-to-use system that puts all of your organization's knowledge right at your fingertips. The SABIO app provides the ability to use knowledge base articles stored inside SABIO and respond to customers with articles sourced from SABIO.
Voice Management
Voice Management provides full CTI integration between Zendesk Support and the Axialys Voice management telecom solution. Features include click-to-dial from any Zendesk customer profile, automatic ticket creation when calls are answered, and screen pop of the ticket to the agent answering the call.
IntegrateCloud Translation - Lite
IntegrateCloud Translation helps convert ticket comments into 53 different languages to help your support team provide support in a language they may not be versed in. Use this app to convert your own ticket comments to the native language of the customer to help provide the best support possible.
OttSpott
Ottspott is a cloud voice communications and call center app. Users can choose international phone numbers and manage their inbound and outbound calls. Display contact information sourced from Zendesk when the call is connecting in your OttSpott console.
Visit the Zendesk Apps Marketplace to browse all our apps and integrations