Article
Write The Company: An S.O.S. to S.O.S
Published September 9, 2010
Last modified September 9, 2010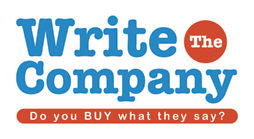 They say Corporate America has no sense of humor. Are "they" right? Find out by following Write The Company — a consumer humor blog consisting of crazy consumer affairs and customer service letters about everyday products, services and brands … and what the companies behind them had to say about it.
Each week Zengage brings you a classic correspondence from the Write The Company archives.  (For more, see our interview with Write The Company.)
Something didn't look right when I read the box of my S.O.S Steel Wool Soap Pads. I immediately contacted Clorox to see if they could clean up this mess…
Dear Scouring Specialists,
You make some terrific products, but you need better proofreaders! Every one of your S.O.S Steel Wool Soap Pads boxes has a huge typo. The period is missing after the last "S!" The first "S." and the "O." both have their periods in place. But that last "S" looks totally naked. S.O.S is like an incomplete sentence without the final period. Someone screwed up big time and they should miss a pay period to make up for it!
Was the regular proofreader on vacation? Or, is he or she just burnt out from reading S.O.S boxes all day? Are you hiring to replace them because I'm available? As for qualifications, I can reed, my proofreading skills are top-nocht and I no how to use steel wood.
What does S.O.S. stand for anyway? My first guess is Suds Of Steel. After that, I'd go with Sack Of Suds. My last guess is Soapy Ornamental Scrubber. Was I close? Or, in this case, maybe it should be Stop Omitting Stuff!
Another thing I don't understand is the product description you use on your data sheet for S.O.S., which is: "soap mixture impregnated into steel wool." Who's the father? Why not come clean and call it what it is? It's a steel wool soap pad. Scrubbing pots with something that's been impregnated is a turn off!
Send out an S.O.S. to your Marketing Department and tell them to put periods after all the letters and stop impregnating the steel wool! 100 percent virgin steel wool douched internally with soap is much more appealing and cleaner sounding. Don't you agree?
The response from a Clorox Consumer Response Representative included…
The product name is a play off of the international distress signal, "S.O.S." Because the international distress signal cannot be copyrighted, the final period was dropped after the brand name. We certainly hope you will continue to use and have confidence in our products.
Did you know: S.O.S stands for Save Our Saucepans.
Final Thoughts
I've always wanted to write a period piece so I'm considering that accomplished. You may think this is a trivial matter, but maintaining brand consistency, especially with a product name is critical. I just Googled "S.O.S Clorox" and it showed variations that include: S.o.s, SOS, S.O.S., S.O.S, Sos and sos — and that's just the first search page results. Now that you know the correct version, no one can ever pull the steel wool over your eyes.
If you need to be saved from a distressful cleaning situation, try S.O.S. And be sure to use correct punctuation whenever you Write The Company.
Looking for more laughs from letters to your favorite companies? Visit WriteTheCompany.com.
Watch for a new Write The Company post every Thursday at Zengage from Zendesk.
Today's letter is republished with permission from Write The Company. All rights reserved. ?© Write The Company