With Zendesk, Bing Lee continues its tradition of putting customers first
Australian electronics retailer Bing Lee rolled out Zendesk Chat to its 38 retail stores, improving its customers' click-and-collect experience.
"Zendesk has enabled really good one-to-one communication with the customer."

- Nigel Price
How does an electronics retail company stay relevant in an Amazon-ruled world? By maintaining a reputation for treating customers like real people.
In the 1950s, Bing Lee settled with his family in Western Sydney, Australia and opened a store that offered electronics installations and repairs for locals. His customer service stood out from the very beginning—he offered credit to immigrants like himself who struggled to make payments—and the rest, as the saying goes, was history.
Sixty years later, Bing Lee is still going strong under the leadership of Lee's grandson Lionel, and the rise of online shopping has helped make the company's great deals available across Australia. But as a company that has built its reputation on excellent customer service, Bing Lee has had to meet changing customer expectations, too.
"Retail is evolving and, particularly in our space," admitted Head of E-commerce Nigel Price "Customers are choosing to shop online now more than ever. We've had to address how we meet the rising expectations of customers, making sure that they have a good experience from end-to-end, both online and in-store."
Before deciding on Zendesk as its customer support solution, Bing Lee relied on email and manual workflows, which meant that communication between the customer, stores and the online operations team wasn't optimal.
"We needed something that was cloud-based, of course," Price said. "We wanted something intuitive, scalable, and affordable—a platform that allowed for the business to unify its operations along with our customer communication."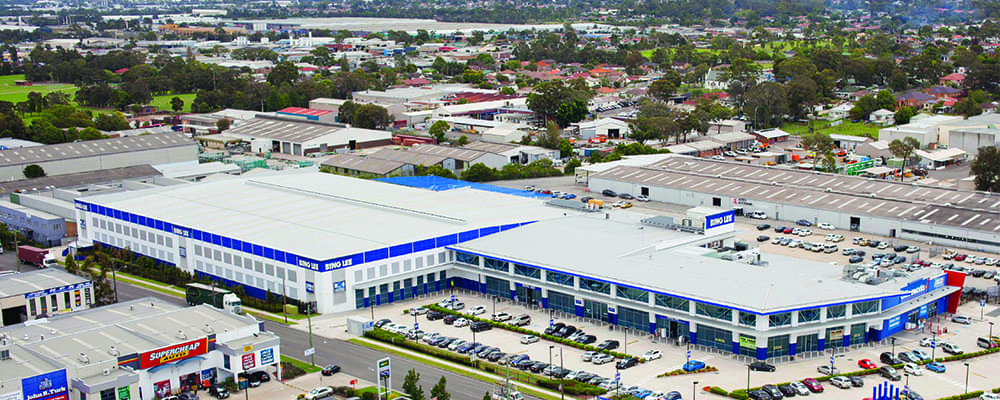 Like many retailers, Bing Lee adds extra support over the seasonal and sales event periods and scales back when required. The team also wanted a solution that could integrate with other systems the company uses, like the e-commerce platform Magento, and that was flexible enough to grow over time "with the big picture in mind."
Bing Lee evaluated several options but found Zendesk Chat to be the most flexible. The company began with Zendesk Chat and rolled it out to the online customer service team that provides support from 9 a.m. to 8 p.m. seven days a week, as well as to Bing Lee's audit team and now to 38 retail stores, which use it for tasks and Click-and-Collect.
Live chat proved an instrumental channel for dealing with issues about price matching, out-of-stock items and shipping inquires, Price shared. Success with Chat also led the company to implement Zendesk Support for email and social streamlining Bing Lee's communication with its customers.
"From there we thought, 'Okay, how do we combine chat and email into a support system?' and the most logical choice was Zendesk," Price said. "From that point forward, we've found more and more creative ways to use Zendesk."
"Over the Christmas period, we decided to offer our customers a better click-and-collect experience," Price elaborated. "However, we wanted to ensure any new SLA with our customers was true and scalable. We knew that offering a faster and more reliable pickup process would result in more business, but with 38 stores we had a complex problem which needed a simple yet elegant solution. The decision to adopt Zendesk to solve this problem has been an outstanding success."
So much so that Christmas 2017 saw Bing Lee's largest click-and-collect adoption to date, and data revealed that one in three customers were repeat buyers. "Customers love the quick and easy service," Price said, "and store employees also appreciate how easy Zendesk is to use."
He added, "We can integrate as many platforms into Zendesk as we like with our API strategy, but having a single solution which supports Google's SSO makes a huge difference to platform adoption and for agent productivity."
To further aid productivity, Bing Lee's development partner Fontis, built a custom integration between Zendesk and Magento that pulls relevant customer data into click-and-collect tickets. "The fact that we were able to modify the Magento integration to fit our requirements was great. The effort to make the modifications was not much work at all. I was quite happy with that," Price said.
The team also uses the Google Hangouts app to help stores communicate with one another, and ChannelReply helps the team handle inquiries from eBay from inside Zendesk. Bing Lee integrates its social media channels into Zendesk and then pushes the tickets through to the appropriate team for handling.
"Zendesk has been pretty awesome in that respect…we're doing all of the social, we're doing all of our inbound inquiries, all the chats, and we're doing all the click-and-collect," Price said. "We're making the most of the platform, that's for sure."
Bing Lee agents love that Zendesk saves them time—which comes in handy when answering the 3,000 chats and 4,000 email tickets each month. The customer service team focuses on customer satisfaction for measuring their success, Price said, and earn an average CSAT rating of 91 percent.
As a human partner, Zendesk has been very valuable, Price said. Bing Lee is working with a Zendesk customer success executive to further hone and maximize its implementation. "We've come from not really having anything except an email inbox, to having a true support solution, with everything connected in one place," Price said. "We're working to make sure that we gain and maintain an understanding of best practices in the way that Zendesk can be used."