Save time & improve customer satisfaction with AI! 🤖
ChatGPT's integration with Zendesk summarizes customer messages, analyses sentiment & recommends replies/macros to your agents with your own prompt. Effortlessly provide excellent customer service 🥇 & boost your business growth.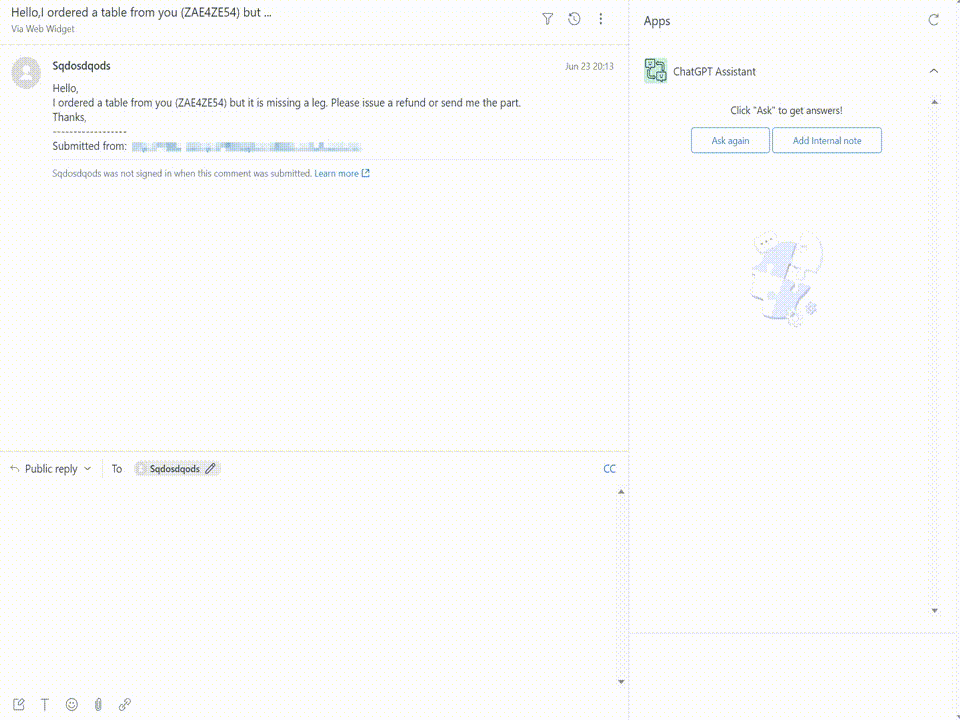 Leverage AI directly from any Zendesk ticket, and:
Capture the key topic
Adapt to your customer's attitude (sentiment, frustration, urgency)
Summarize the full conversation
Suggest what your next reply can be (or set one of your macros)
Rephrase your own replies on-the-fly from the Text editor
We make it easy to exceed customer's expectations and take it one step further than your typical canned response. We do not store your data.
The app is available in 🚩 English, French, Dutch, Spanish, Italian, German, Portuguese, Arabic, Chinese, Japanese, Korean, Russian and Swedish!
#ChatGPT #Zendesk #CustomerService
---
Looking for custom AI models or ways to reduce your OpenAI bill? Contact us at support@canadesk.ca!