Freshly picked integrations
Freshly picked integrations
Freshly picked with care—new Zendesk app integrations are here. Learn how these new integrations can ease workloads for your sales and support teams.
Last updated October 5, 2021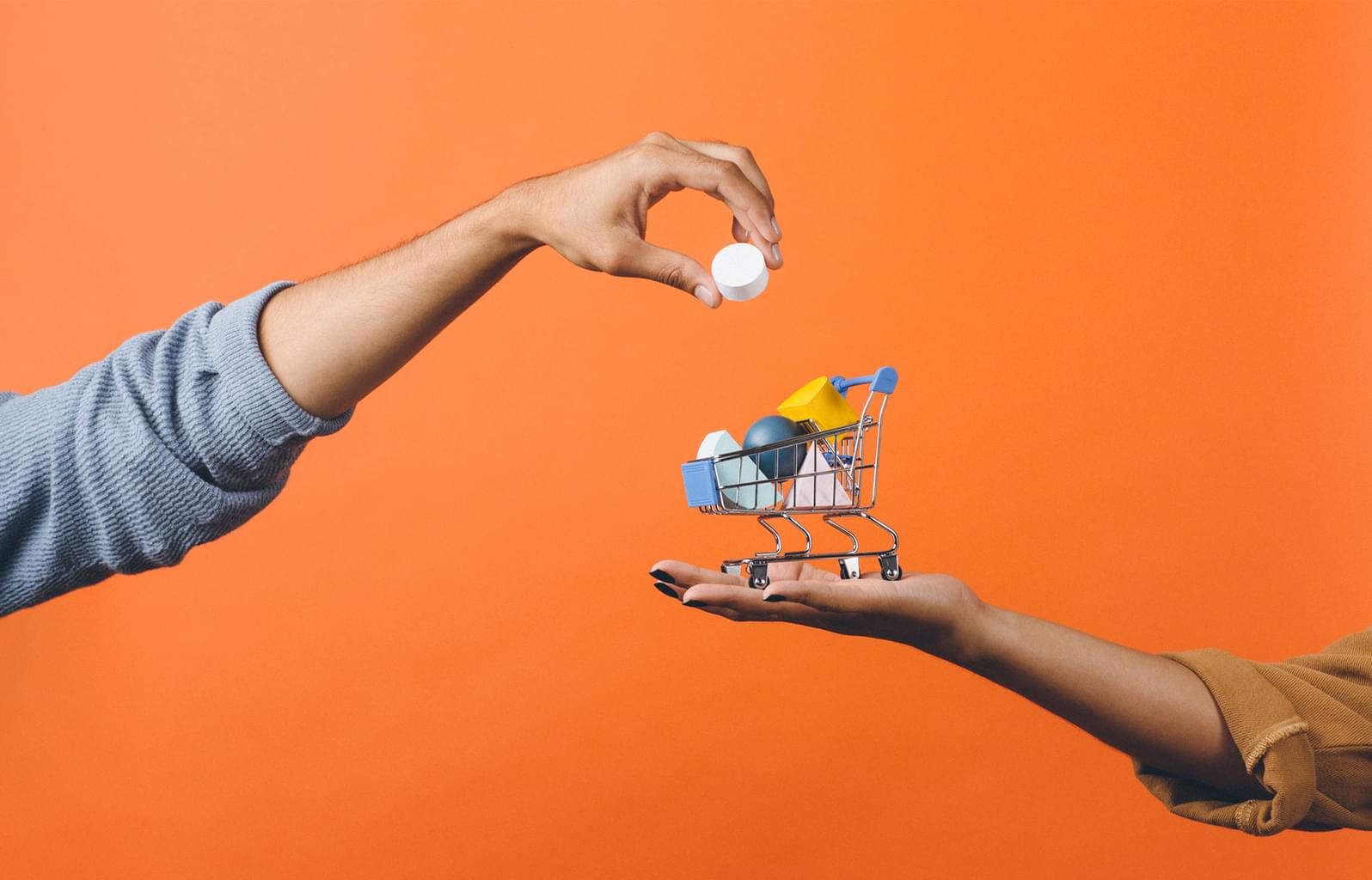 Here are the newest integrations from Zendesk to help your team provide great experiences.
Zoom Phone by Faye Digital
Zoom Phone by Faye Digital (Support) lets you make, receive, and track calls to Zoom Phone all within Zendesk. With Zoom Phone by Faye Digital, you can see when calls are coming in, call users, and see when and how long calls were. You can see if the call coming in is from a requester or an agent within Zendesk at a glance. Either copy and paste or use the dial pad to call your users to help with urgent issues. If the call was recorded, you will find a link to the recording within the automatically created ticket for easy reference and tracking.
Act-On
The Act-On and Zendesk Sell (Sell) integration brings marketing automation and sales together for a full look into the buyer journey. Capture all buyer activity from initial engagement to sales qualification and leverage marketing insights like scoring, segmentation, and behaviors to engage with buyers at the right time. And with bidirectional lead-contact sync between both platforms, your sales and marketing teams are always in lock step. With Act-On and Sell, your teams get access to data and activities that help inform buyer engagement and accelerate sales opportunities.
Troops
Troops (Sell) is a revenue communications platform that monitors Zendesk Sell for changes, notifies associated people when specific conditions occur, and presents a list of immediate actions they can take, all through your messaging platform. Think of Troops as the central nervous system for go-to-market teams that delivers the right information to the right people at the right time. Teams never miss a revenue signal, allowing them to take rapid action, share intelligence, and make better decisions. With Troops, humans become informed, intentional, and efficient.
Myndbend Approval Manager for Sell
Myndbend Approval Manager for Sell (Sell) lets you add approvers to your deals. While closing the deal using Zendesk Sell, a rep might need to request approval from a manager or someone else from the team. Myndbend Approval Manager for Zendesk Sell makes obtaining the necessary approvals a breeze through a simple interface. Once approvers are added in, they can approve/deny it directly from the Zendesk Sell UI and will also receive an automated approval email (that can be fully customized) informing them about the approval request as well as giving them an option to act directly from within the email. Myndbend Approval Manager allows you to prevent the deal from moving to the next stage of your pipeline until the approvals have been obtained.
Additional apps added in September:
Vonage Contact Center for Support and Sell (Support) (Sell) lets agents keep vital customer data at their fingertips without needing to open another app. Single click to dial directly from the Contact/Lead or ticket, screen pop customer details based on information found in the IVR, create automatic tickets for all calls, and more with this powerful integration.
ReturnLogic (Support) lets your merchants access customer returns information inside of Zendesk, embed a live chat to the returns center, and easily answer returns questions about sizing, recommendations, and other upsell opportunities.
Popdock Connector (Support) allows agents working on tickets to collaborate and view any cloud or on-premise data all from within Zendesk. Popdock can help you easily connect to systems like Salesforce, HubSpot, Pipedrive, Dynamics Business Central, Dynamics GP, Dynamics NAV, Dynamics SL, NetSuite, Quickbooks, Acumatica, Dynamics 365 Customer Engagement, Zoho, SQL Server, MySQL, Xero, Azure Data Lake, Braintree, Stripe, Magento, Shopify or other REST based web services.
Customer 360 for Sell (Sell) helps you display customer information from your other tools with no custom integration work required. Automatically look up customers by email, phone, or custom field. Place dashboards on Leads, Contacts, or Deals. Innovate quickly and fine-tune dashboards without IT.
TaskCall (Support) is an incident response and management service. Customer support agents can be automatically notified when urgent tickets are raised by customers. Incidents can be acknowledged, resolved, and reassigned from within the Zendesk console.
Merge Duplicates (Support) is a handy app that automatically merges duplicate tickets. Automatically detect duplicate tickets originated from the same customer, solve or merge the duplicates and notify the customer, or create custom duplicate criteria to match your own setup.
SpreadsheetWeb (Sell) is a no-code platform that helps embed and execute complex spreadsheet calculations directly within Zendesk. Auto-populate fields. Populate spreadsheet calculations automatically with Zendesk data. Build ROI calculators, rule engines, product configurators, and more in Excel and embed them in Zendesk.
Diabolocom CTI (Support) provides Zendesk with a feature-rich call solution including IVR, ACD, skills-based routing, CTI, outbound call campaigns with all dialing modes, click to call, call blending, self-service based on all the data held in Zendesk Support, payment over the phone PCI-DSS, call logging & recording, real-time supervision, reporting, and much more.
FF Confirm Free (Support) is a simple app that displays a message to confirm before you update a ticket. This app helps prevent you from accidentally sending a public reply when that is not your intention.
indigo.ai (Chat) automates your customers' experience through chatbots and intelligent messaging systems. Create and launch customized chatbots without coding and never answer the same question twice.
Reftab (Support) helps you track assets and inventory by using barcodes and qr-codes to assign items to users. Asset details display on Zendesk support tickets so you don't have to move between multiple applications to see important information like warranty information, serial number, images, etc.
Bavard (Support) is a no-code platform for easily building sophisticated, AI-based chatbots to power amazing customer experiences. Bavard chatbots can answer FAQs, perform automated dialogues, follow conversation flows, collect forms data, display images & videos, and connect to other platforms like Shopify, Zendesk, Facebook, and others.
Shopify by Zenplates for Sell (Sell) allows you to view customer and order details, link orders to tickets, capture payments and even reorder, refund, or cancel orders from within Zendesk Sell. Stop scrambling to find order details or switch tabs to perform important actions and focus on what's important.
New themes added in September:
Arwa is a fully responsive Zendesk® Guide Help Center Theme (templates). It can be used by all kinds of organizations — Technology, Education, Tour & Travels, Food, Startups, IT, Medical, Construction, Builder, Marketing, Startup, Fashion, Government, NGO, Not-For-Profit – Companies, Business or Organizations.
Risen is a fully responsive multipurpose Zendesk Help Center (Guide) theme. The theme is a perfect balance between style and performance. All the elements of the help center are arranged in a way that keeps navigation super easy. The theme comes with a large parallax image in the back of a floating search box at the centre of it all. It has a stunning full-screen layout with beautiful blocks and interactive design elements, which generate an airy and elegant feeling to the help center.
Olive is a fully responsive theme for Zendesk Guide. It is designed for all types of businesses. A simple Zendesk theme with many features.
Vertio is a Multi-Purpose business Zendesk Guide theme with fascinating features and preloaded functionalities.
Highland is an accessible Zendesk theme that's easy to brand. It has a lot more built-in settings that help you fully brand your theme without a single line of code.
Selway is an accessible Zendesk theme that features an FAQ section on the homepage to give quick answers to common questions right at the beginning of the help center experience.
Conway is an accessible Zendesk theme with a highly customizable page layout. Even if you don't have much experience in web development, you can easily make changes.
Park is an accessible Zendesk theme that's easy to brand. It has a lot more built-in settings that help you fully brand your theme without a single line of code.
Accelerate EX success
This guide lays out a series of best practices for how midsize and large businesses can develop a robust employee experience.
Accelerate EX success
This guide lays out a series of best practices for how midsize and large businesses can develop a robust employee experience.
Learn more