"Zendesk Support and the Mobile SDK empowers SwiftKey to provide a higher quality experience to our users."
- Josh Greenwald
Community Support Lead - Swiftkey
300M+
Number of Smartphones
280,000+
Monthly Help Center Views
It's easy to take the little things for granted. When things work well, they slip into the background. That's the case with SwiftKey, a smart predictive keyboard.
The simple yet effective app has been installed on millions of devices, and its technology is found on more than 250m smartphones around the world. SwiftKey's users have written the equivalent of 30,673 copies of Encyclopaedia Britannica. With its apps, users have saved themselves a trillion and a half keystrokes. Considering such vast scale, you can't help but sit up and pay attention.
Josh Greenwald is the community support lead at Swiftkey. He joined the company in 2014 and took charge of reinventing the customer experience. The team of six was using Uservoice but experienced pain as the company began to ramp up. "It wasn't meeting our needs," explained Greenwald. "We struggled with being able to quantify things with analytics and data. We didn't have capabilities to do a lot of the things we needed to do on mobile as well. Things were really fractured."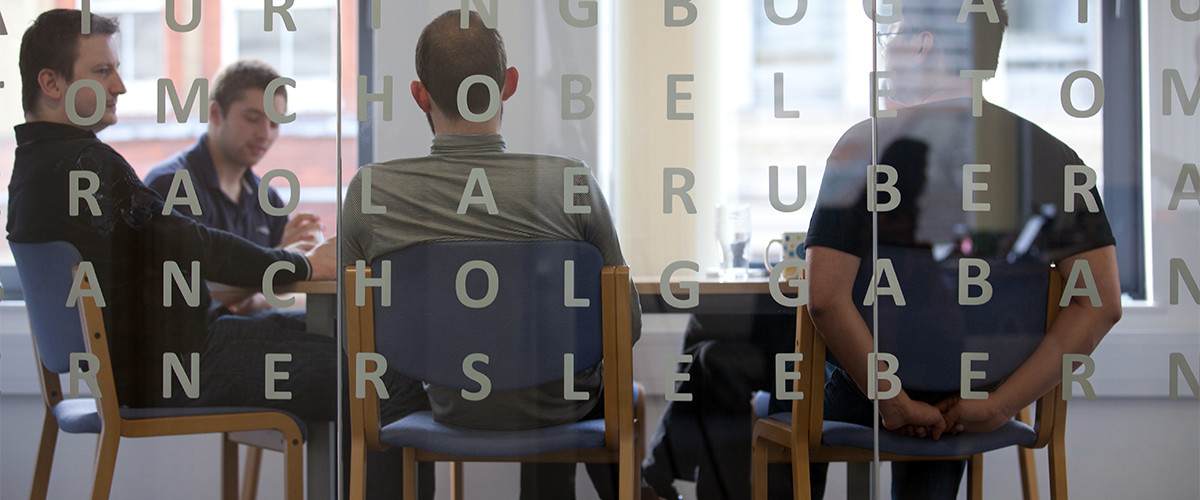 In addition to existing partnerships with Samsung, TCL Alcatel, and OnePlus, SwiftKey also adopted a freemium model for their consumer apps in 2014. Greenwald knew it was time to step up their support game. "Our apps exist on smartphones. We need to work intelligently on the devices where our customers are coming from," said Greenwald. Yet supporting millions of users with a lean team posed an almighty challenge. "We're just at a scale where we get a thousand inquiries from the Google Play store a month. We're not in a position where we can have a one-to-one conversation with every single customer."
How does a team stretched to their limits support a growing number of inquiries? The answer lies in SwiftKey's strategy for anticipating their users' needs. They provide support right where the user is—on their mobile device. Because one-to-one interactions are not always workable at their scale, SwiftKey has adopted a one-to-many approach. Foundational to this approach is the SwiftKey help center.
As it stands, 90% of their help center traffic happens across iOS and Android. "If you come to our help center, it detects what mobile device you're using. If you're on Android, it will show you the Android product category. And if you're on iOS, it will you show you the iOS category." This simple logic is a prime example of SwiftKey anticipating their users' needs.
The Zendesk Support Mobile SDK in action on the Swiftkey iPhone app
Greenwald had to deliver on the promise of supporting users wherever they are. He chose to embed Zendesk Support's Mobile SDK in the SwiftKey app. This meant his users could get the support they need without leaving the app. When a user seeks support, they interact with content powered by their help center. "The flexibility of the Mobile SDK was a big impetus when it came to moving to Zendesk Support," explained Greenwald. The implementation went smoothly. "One of our iOS engineers in London worked with the Zendesk mobile team in Dublin. It was pretty smooth," explained Greenwald.
The team also pass device and app level data to Support when a user asks for help. "It provides the extra context we need to understand our user's issue," he said. The benefits for the team are significant. Issues are resolved faster as they have all device information at hand. Gone are the days of waiting for a user to provide it. The team also uses the data to identify usage trends and make improvements to the user experience.
The strategy is working, with an impressive self-service ratio of 70:1 with Zendesk Guide. For every 70 views on their help center, only 1 ticket is created. Users are finding answers themselves, without having to get in contact for help. "The Mobile SDK has allowed us to provide quick answers through our help center. Also, we have more context about the users that request 1:1 support. It saves us a lot of time," said Greenwald.
Greenwald's team strives to be two steps ahead of their user base. His approach recognizes the need to step outside the traditional boundaries of support. It means interacting with customers wherever they see fit. "We spend a lot of time in Reddit and other places where our users are. We can give product knowledge and educate our users on a much wider scale. It's key that we go where our users are."
No matter where a user is consuming SwiftKey's help content—be it on their help center or in-app with the Mobile SDK—the team works endlessly to refine and improve content. It's key for Greenwald's team to track the search queries on their help center. They use these insights to target documentation on those topics. "Every single app release, we're writing new documentation and expiring old documentation. We encourage people to search so they find their answer quickly," said Greenwald. "If that's been exhausted, we're more than happy to serve them directly on a one-to-one level."
Having foresight into the future doesn't require a crystal ball. Greenwald looks to his user base to find the improvements he needs to make. The team uses Net Promoter Score℠ surveys to measure loyalty and gather product feedback. They also send customer satisfaction surveys to measure agent performance and gauge how customers feel about their service. "It's all part of the bigger picture of providing value to the company. We do this to ensure user happiness, and advocate on behalf of our users," concluded Greenwald.