Facebook Messenger Business
Facebook Messenger for Business: A complete guide
Your customers are waiting to message you – is your inbox ready? Here's everything businesses need to get started with Facebook Messenger.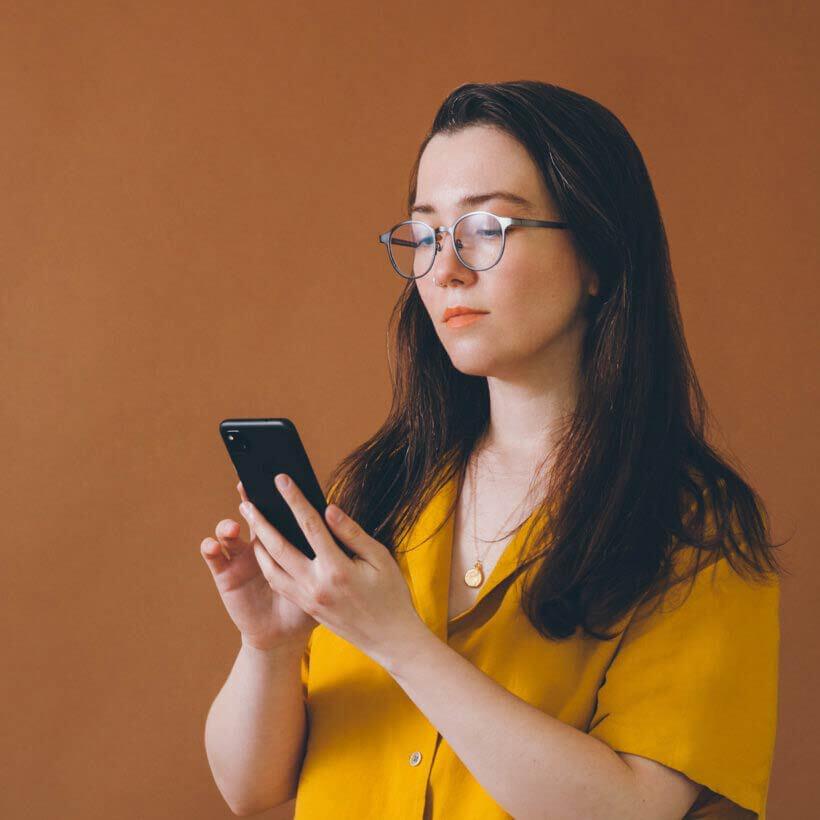 All you need to know about Facebook Messenger for Business
Messaging is nothing new, but for many businesses, it's uncharted territory in their customer support strategy. Over the last year, business messaging use spiked among first-time users, boasting the highest customer satisfaction scores of any support channel, with the added benefit of increasing agent efficiency and helping businesses scale their customer service operation.
Facebook Messenger is the most popular messaging app in North America – second only to WhatsApp worldwide. Over a billion people use Messenger to talk to friends, family members, and businesses.
With Messenger, companies of any size can harness the power of Facebook to offer quick, personal, convenient and secure support, staying on top of customer conversations. Businesses can use Facebook Messenger to improve customer engagement because Facebook's tools place businesses where their customers already are. Companies can connect Facebook Messenger to customer service platforms and integrate with apps and software to make the most of their conversational data.
Here is everything you need to get started with Facebook Messenger for Business:
What is Facebook Messenger for Business?
Facebook Messenger is Facebook's proprietary instant messaging service with billions of monthly active users worldwide. People can send texts, multimedia, voice notes, and video chat in the app, connected to their Facebook profiles. As a customer service channel, Facebook Messenger for business is a fantastic tool to stay on top of customer conversations, while meeting customers where they are. Facebook Messenger is one of the most popular messaging apps in the world, and businesses of any size can benefit from Messenger for customer service.
With rich, asynchronous features, like conversation threads, media sharing, and even the ability to "react" to a message with an emoji, it's no wonder that customers love using apps like Messenger to chat with each other. Businesses can benefit from the same richness with the added benefit of using Facebook's business tools to provide customer service at scale.
Companies are using Facebook Messenger for business to integrate bots and AI, fully automating responses and triaging queries, saving time for agents, cutting costs in the contact center, allowing customers to self-serve, and benefiting from the plethora of analytics.
What is Facebook Chat?
It's important to note that while Facebook Messenger has numerous capabilities for businesses, Facebook Chat is just one of these tools. Facebook Chat is like a web widget or plugin that allows customers to chat with your Facebook business page on the business's own website.
Facebook's Chat plugin is marketed to businesses that do not have sophisticated customer service needs. By integrating Facebook Messenger into your customer service software, you can address complex customer service demands in a scalable, cost-saving way.
What are the features of Facebook Messenger for Business?
Facebook Messenger for business has numerous features that make it easy for companies to use. This includes:
Bots and automation: AI-powered chatbots or out-of-the-box automated responses that save time and respond to customers outside of business hours. Facebook Messenger bots can be simple out-of-the-box responses or be constructed with the help of a third-party bot partner.
CSAT collection: Customer satisfaction (CSAT) is a measure of how well a company's products and services meet customers' expectations. Capture customer satisfaction scores to help your business succeed.
Rich messages: Features like carousels, which allow users to swipe through content in the conversation, or multimedia like voice and video. A conversation with a skincare brand, for example, could yield an image carousel with different moisturizers. The customer could swipe through content and convert into a buyer.
Analytics: Facebook's business tools allow businesses to track KPIs and data, like the number of conversations and average time to resolution. By integrating Facebook Messenger into your business software, Messenger analytics can be segmented in more detail and used to create custom visual dashboards.
Unified Inbox: Conversations from Messenger, Instagram and WhatsApp for Business can be tracked in the same unified inbox, or integrated with your customer service software and other enterprise systems to be used alongside other social channels, or traditional service channels like email.
Why use Facebook Messenger for Business?
Messaging has the highest CSAT of any support channel


Facebook Messenger is optimized for better customer experiences. With verified profiles, marketing tools, Facebook ads and built-in analytics, there's almost no better social media platform for businesses. The Messenger API allows businesses to integrate their Facebook business pages and profiles with their enterprise customer service software, so your customers can reach you at scale.

Chatbots and automation can be easily integrated

For maximum efficiency, automation is key. Chatbots, which help increase customer engagement, can be programmed to answer common questions or recommend knowledge base articles that address the customer's issue. If the bot fails to resolve the issue, the ticket can be transferred to a live agent. The agent can then read through the Facebook Messenger thread and seamlessly take over the conversation.

It's cheaper than traditional customer service channels like talk and SMS

Agents can field multiple conversations on Facebook Messenger at once, making it easier to multitask. Facebook Messenger does not require a phone number, and SMS rates do not apply to Facebook chats. Facebook's business tools, which enable users to create verified business profiles, go a long way in establishing trust in customer relationships.

Facebook powers seamless e-commerce experiences

Conversational commerce is here to stay: Eighty-three percent of consumers message a business to ask about products or services. And when they do, 75 percent make a purchase. Businesses can leverage Facebook's tools to create targeted ads with a click-to-message CTA, or retarget customers who have already engaged with them with sponsored promos, offers, and updates inside the thread.
How to use Facebook Messenger for Business
To take full advantage of Facebook Messenger for Business, you will need a Facebook Business account. This can be used to chat with customers on Messenger, but can also serve as a unified inbox for Instagram DMs and WhatsApp chats. This is great for small businesses, individual creators, and early startups with its ad manager and Messenger marketing tools. Businesses should also pursue verification for added trust between them and their customers.
On their own, Facebook's business tools are a good place for businesses to start, but they need to grow. By integrating Facebook Messenger into enterprise software, like a helpdesk or CRM, businesses are:
Saving time in a truly unified workspace
Improving the agent experience
Integrating bots
Visualizing the customer lifecycle
Capturing sophisticated data points
For Zendesk users, Facebook Messenger is available out of the box as part of Social Messaging. Instead of managing customer service channels separately, all of them can be managed in the same unified inbox. For more advanced features, a platform license makes it possible for your business to build custom and sophisticated messaging solutions.
What are some limitations of using Facebook Chat for Business?
The main limitation of Facebook Chat is that it is not scalable: Facebook Chat, unlike Facebook Messenger, is the colloquial term used to describe the web widget or chat plugin that allows customers to interact with a Facebook business page on the business' website. It is similar to live chat in the sense that a conversation can occur in real-time, but since the conversation is linked to the customer and the business's Facebook account, it can also be asynchronous. What's more, is that customers need to visit a business's website to chat with a business's Facebook profile – they can do it when they're on Facebook or using the Messenger app on their phone.
Managing customer conversations with the Facebook Business Manager can be difficult for large or growing businesses, especially during peak hours. That's why it's beneficial to integrate Facebook Messenger into your CX software.
Other limitations – although surmountable – are the need to respond to customer queries within 24 hours. Otherwise, the conversation might be treated as spam. It's a terrible idea to keep your customers waiting. Using Zendesk can help: When PayJoy integrated their conversations into Zendesk, their SLA dropped from 24 hours to minutes.
Lastly, there's a 2000 character limit for messages sent through Facebook Messenger. Messages longer than that will not be delivered, so it's best to keep your messages short and sweet.
What are Facebook Messenger bots for business?
To maximize the efficiency of your Facebook Messenger customer service channel, leverage bots and automation. A chatbot is a type of conversational AI that enables businesses to put a layer of automation or self-service in front of customers in a friendly and familiar way.
Why should you use chatbots with Facebook Business Messenger?
Save time by triaging repetitive tasks and queries: Free up your agents' time by allowing them to focus on complex questions. A bot can start a conversation before handing it off to the appropriate agent, saving time and allowing for flexibility.
Be there for customers, even outside of business hours: Allow your customers to self-serve when agents are offline, or capture their information and get back to them in the morning.
How can you build a messenger chatbot?
To get a chatbot on Facebook Messenger, you have to create it yourself or with the help of a partner. For detailed information on how to get started with chatbots, check out this guide.
Facebook Messenger bots can surface relevant knowledge base articles, allowing customers to find the answers they're looking for if they don't require assistance from an agent.
Bots can also deliver personalized responses, and deploy rich messaging features like Facebook carousels to surface relevant product pages or imagery.
Further, a bot can help customers complete tasks while reducing the number of support tickets. When every conversation in Messenger can become a ticket for an agent to solve, bots can collect customer context or deflect FAQs to free up time for agents to focus on more pressing conversations.
Every company has a niche. To create the chatbot best for your business needs, you can build one in-house or work with a number of partners who specialize in building and deploying bots. Some of our partners include:
Ada
Netomi
Boost.ai
Droz
Certainly
Read more about how to build unique chatbots with our partners here.
Is there a Facebook Business Messenger API?
Facebook Messenger has an API that allows developers to build solutions for their businesses. API stands for Application Programming Interface. In the world of business messaging, APIs allow enterprise businesses to do more with their customer conversations. They can be turned into support tickets, be used as a source for data, and be integrated into their CRM and customer support software. This allows companies to have multiple agents managing conversations while leveraging tools like chatbots and automation.
The Facebook Business Messenger API makes it possible to build enterprise software on top of Facebook's business capabilities. This same API is what CX champions like Zendesk use to build customer service solutions on top of Facebook Messenger, which saves time for businesses who do not want to build a patchwork of solutions themselves.
The Facebook Messenger API also supports Instagram Direct Messages and WhatsApp, which means brands can further leverage Facebook's e-commerce and messaging capabilities across other market segments and regions – anywhere in the world, or online, where a customer starts a conversation with a business using Facebook.
How to get Facebook Messenger analytics?
If you're in charge of the support team, you should be able to see how many customers reach out over each channel. This knowledge will help you determine how to better staff each channel.
There are two ways for administrators to pull analytics from Facebook Messenger: The first way, without integrating the API into your customer service solution, is under the Page Insights tab in Facebook. This allows you to track information like the total number of conversations, the response rate, spam, and the number of blocked conversations.
These are great metrics for beginners, but to create a robust customer service strategy, businesses will need to do more with their data. According to Facebook, integrating with a third party allows businesses to do more with "measuring retention, engagement, errors and other metrics that are important to your experience."
The second way to view analytics in Facebook Messenger for business is through your customer service platform. With bot integrations, your analytics will surface FAQs and frequently referenced knowledge base articles. In our Messaging Best Practices guide, we took a deeper dive into key messaging analytics like
Volume
Estimate Staffing
Average Conversation Duration
First Reply Time (FRT)
Resolution Rate
Customer Satisfaction (CSAT)
Data and analytics from Facebook Messenger can be accessed inside your agent workspace, displayed in custom dashboards.
Facebook Messenger integration with Zendesk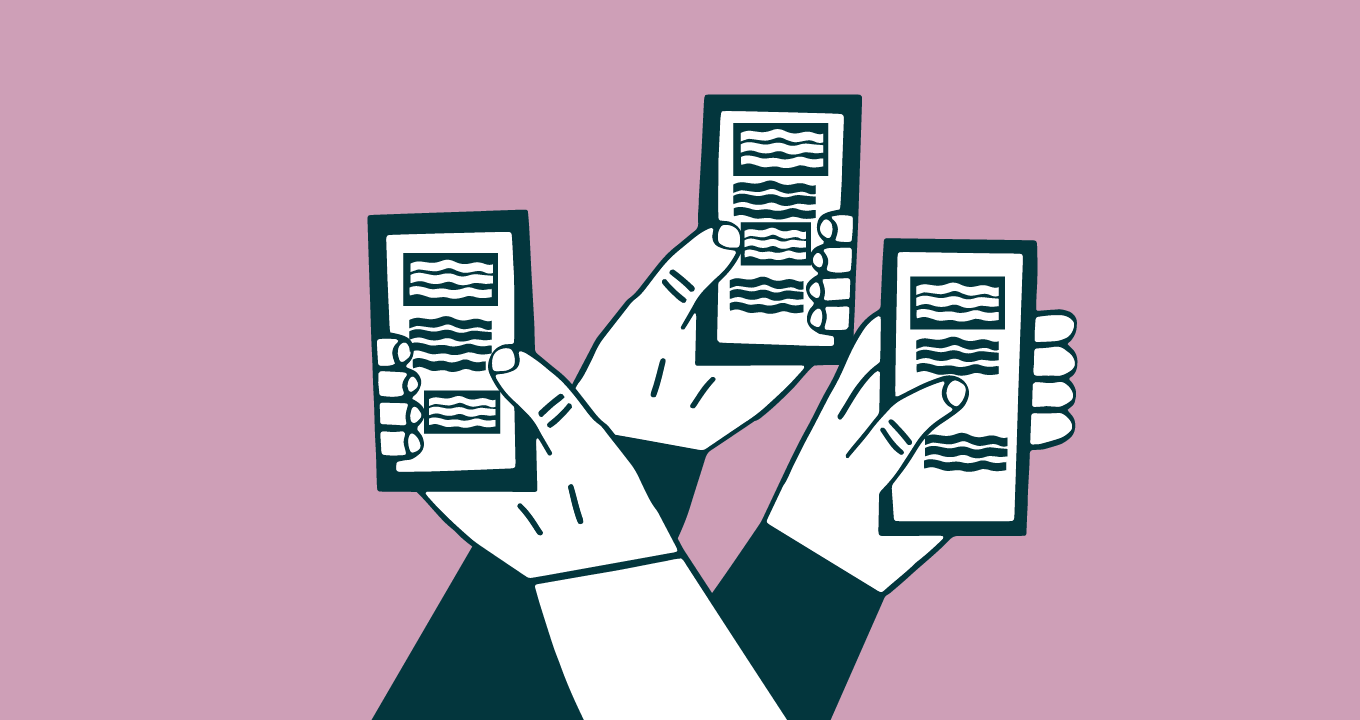 Facebook Messenger for Business is available as an out-of-the-box feature for Zendesk customers. To give Zendesk access to Facebook Messenger, administrators can authenticate their Facebook account inside Zendesk. The experience can be further customized and enhanced for your business from there.
Customers love having the ability to message businesses. In Zendesk, Messenger appears alongside all your other support channels – like WhatsApp, Instagram, or legacy channels like email – inside the agent's single, unified workspace.
Displaying every channel in one spot saves agents from having to switch between dashboards and inboxes, enabling them to provide efficient customer support. The agent workspace also shows everything a business knows about a customer. Having that customer context – like contact information, preferred language, customer status, and even conversation history – means agents are spending less time collecting repetitive information and more time solving problems. For customers, it's part of a seamless support experience.
Frequently asked questions on Facebook Business Messenger
How do you automate responses on Facebook Messenger for Business?
Businesses can automate responses in Facebook Messenger with the addition of bots. Facebook Messenger chatbots can be created in-house by a business's own developers, or with the help of a third-party bot partner that specializes in using AI to address needs specific to your use case.
How does Facebook Messenger differ from SMS?
SMS is less rich and requires a phone number. Facebook Messenger allows you to chat with customers behind a verified profile, without being subject to the rates applied to SMS. SMS is not a popular customer service channel: Only 15 percent of customers we surveyed say they prefer SMS. The limitations of businesses using SMS include low character limits and surprising rates.
How do I customize FB Messenger for Business?
With a fast, open and flexible developer platform, you can customize every detail of your conversational experience. For Zendesk users, building out a messaging experience with the developer platform allows for more customization than typical out-of-the-box integrations. The platform allows businesses to build messaging solutions that fit their unique needs.
How do I optimize Facebook Business Messenger?
The customer experience can be optimized with analytics and reporting, visible in the analytics tab of Zendesk. With real-time and historical data sourced from Facebook Messenger business conversations, administrators and managers can optimize the messaging experience for their customers, monitoring key metrics relevant to Facebook Messenger for business, including:
Estimate staffing – Volume of tickets created per channel, per group, per time period
Monitor team's performance – Number of tickets solved, Time to resolution
Does Facebook Messenger for Business have live chat support?
That depends on what you mean by live chat. Conversations in Messenger can be live, where the agent and customer chat in real-time, but they can also be ongoing and asynchronous. If the customer needs to stop the conversation, they can by reopening the conversation later with the entire thread preserved for context. The ticket will be reopened in Zendesk each time the customer restarts the conversation.
Ready to try Facebook Messenger for Business?
Messaging is the new frontier in customer service, and Facebook Messenger is fertile ground for businesses looking to up their game. Up to 64 percent of customers tried a new channel in the last year, with messaging apps seeing a huge surge in first-time users.
As the most popular consumer messaging app in North America and much of the world, Facebook Messenger for business promises to bring brands where their customers already are. By partnering with Zendesk, businesses can harness the full potential of Facebook Messenger for the benefit of their customers. Messenger bots, analytics, and custom conversational interfaces are just some of the benefits of using Zendesk.
To sign up for a trial of Zendesk and get started with Facebook Messenger for Business, click below.
We have more to say about this.
Learn more about messaging solutions for your business.