All aboard the integration train
All aboard the integration train
New Zendesk app integrations are here. Learn all about how these new integrations can ease workloads for your sales team.
Last updated September 20, 2021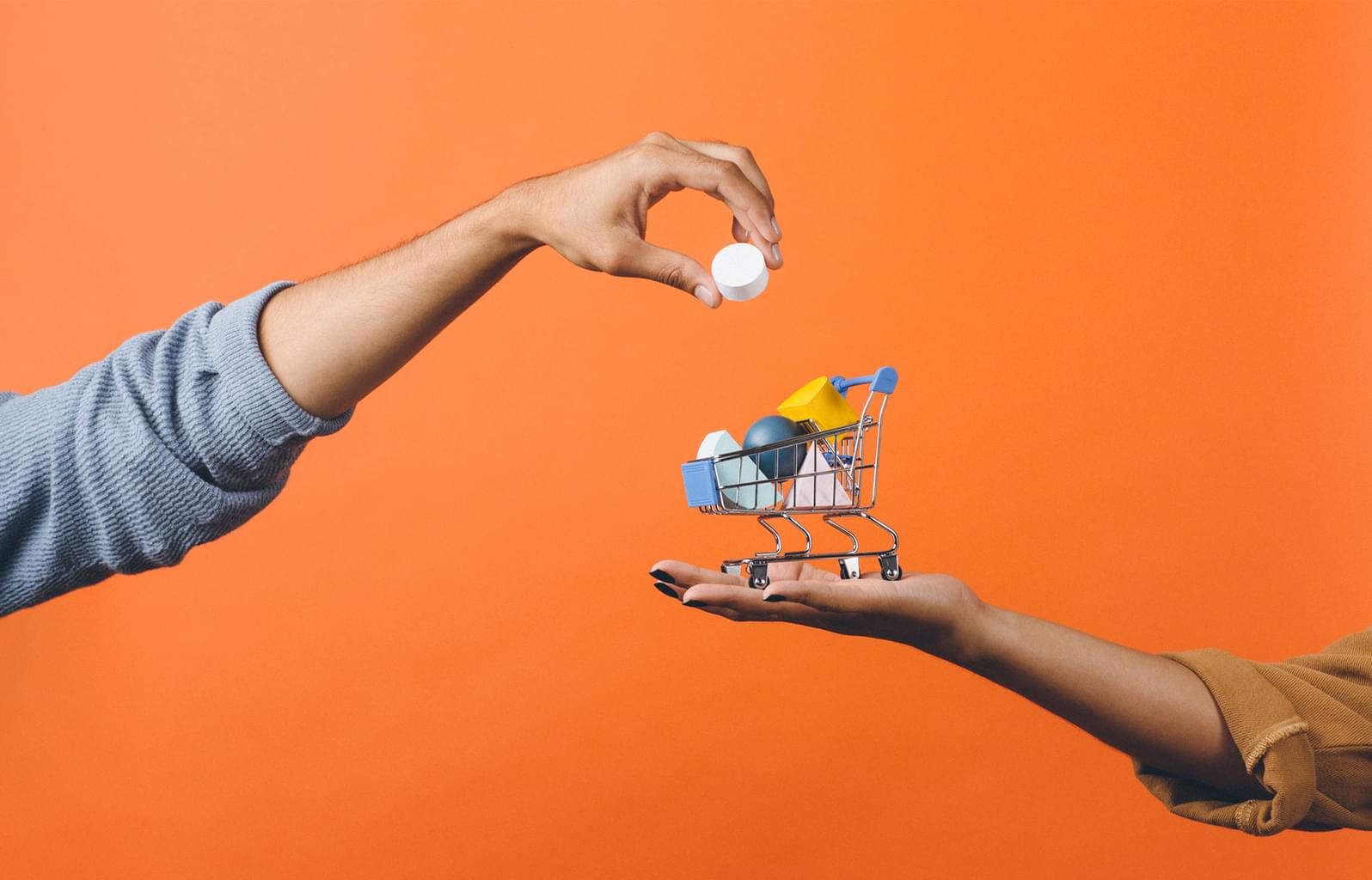 This month brings quite a number of new integrations, mostly surrounding Sell, to better ease the workload of your sales team. Dive in!
Blitzz
Blitzz (Support) provides users a user friendly, feature rich solution for remote video inspections and customer support over live video without an app download. Customer Support techs can remotely see a customer's equipment and then can use Blitzz to diagnose and solve the problem remotely. They can also markup images to collaborate on solutions and get tips about where they could get stuck while doing repairs. Use the Zendesk integration to send an SMS, Email or whatsApp message to the end user and initiate a video call without an app download. Images and other artifacts from the support session are saved back to the Zendesk Ticket.
Boxia
Boxia (Support) allows e-commerce brands to save time when looking for delivery information thanks to the tracking of all their shipments in one single place. Boxia enables online retailers to detect their delivery incidents and delays, and treat them before even being contacted by customers! This way, they reduce the number of contact points to their customer service: customers are reassured and they no longer ask questions such as "Where's my package?" With Boxia, merchants can also send proactive delivery notifications to their customers with a customized parcel tracking page to provide a reassuring delivery experience.
Aircall for Sell
Aircall for Sell (Sell) is the only phone system that integrates with both Zendesk Sell and Zendesk Support, and offers robust inbound and outbound capabilities. Connect Aircall with Zendesk Sell to unlock your phone sales performance, boost sales productivity and close deals faster. On incoming calls, caller details are pulled straight from Zendesk Sell and appear on the screen as soon as the phone rings. At a glance, you'll see the caller's name and customer status. If the caller is a Contact, you'll also see all associated Deals. Open the Contact, Lead, or Deal in one click from the Aircall phone app. If the caller does not yet have a record in Zendesk Sell, a new Lead will automatically be created.
LoopVOC
LoopVOC (Support) is a voice of the customer software designed to revolutionize the way SaaS companies collect, analyze, and respond to feedback from their customers. By combining natural language processing with a simple and affordable experience, Loop provides SaaS companies with real-time access to customer feedback insights coming through channels like Zendesk support tickets. Extract meaningful insights from places where customers are already telling companies what they need on a daily basis (places like support tickets, sales opportunity notes, and online reviews), so customer success and marketing leaders can proactively identify issues impacting customer retention and satisfaction, and pivot company initiatives to address them.
Additional apps added in April:
Plantt
Plantt (Support) helps customer support teams to automate more than 50% of customer inquiries. Plantt learns from your customer interactions, turns them to actionable insights, and drives a personalized experience that increases customer satisfaction.
Ticket Sentimental Meter
Ticket Sentimental Meter (Support) helps your agents get quick insights into customer's satisfaction. Using Natural Language Processing, this app will evaluate with approximately 80% accuracy, the English comments (supporting plain text, hashtags, emoticons, and emojis) of tickets and display an emoji regarding user sentiment score.
Paycove
Paycove (Sell) is an automated quoting, invoicing and payments solution that integrates seamlessly with CRM and accounting software. With the Zendesk Sell integration, Paycove users can select the pipeline stages that they would like to trigger the sending of quotes and invoices.
Ticket Merge
Ticket Merge (Support) helps you merge faster in Zendesk and improve the customer experience with advanced ticket merge workflows. Automatically flag potential duplicates from the same requester, bulk merge without switching screens, customize the default template for ticket merge comments, and more with this handy app.
Google for Sell
Google for Sell (Sell) integrates your Google Calendar, Contacts, and Tasks with Sell for 2-way syncs of appointments, contacts, and tasks. Import contacts from Google to Sell, sync Sell contacts to Google, schedule meetings from Sell that automatically sync to your Google Calendar, or create tasks in Sell that automatically sync to Google.
Microsoft Exchange for Sell
Microsoft Exchange for Sell (Sell) connects your Microsoft Exchange and Zendesk Sell account to enable an automatic 2-way sync of your calendar and contact data. Schedule meetings from Sell that sync to your Exchange Calendar and vice-versa, import contacts from Microsoft Exchange, sync Sell contacts to Exchange and access these records in specific folders that organize your Sell contacts within Exchange
Xero for Sell
Xero for Sell (Sell) simplifies billing and payments for businesses. Automate the routine task of creating invoices by connecting your Xero account to Zendesk Sell. Once this integration is enabled, Sell will automatically prompt you to create a new invoice anytime a deal is won. You can also choose to manually create invoices from your deals in Sell.
Harvest for Sell
Harvest for Sell (Sell) is a time tracking tool that improves project management for businesses. Integrate your Harvest account with Zendesk Sell to be able to quickly create new projects from your deals in Sell. Once the integration is enabled, Sell will automatically prompt you to create a new Harvest Project anytime a deal is won.
Zapier for Sell
Zapier for Sell (Sell) makes it easy for businesses to integrate their web applications to create automated workflows. Use the Zapier integration to connect other key tools or applications to Zendesk Sell and easily build automation to meet your organization's sales needs. Zapier allows you to build "Zaps" that automatically trigger actions when certain events take place.
Facebook for Sell
Facebook for Sell (Sell) helps you connect Zendesk Sell to your business's Facebook page to easily capture leads from Facebook and add them directly to Sell. Add a lead capture form to your Facebook business page, so you or your sales team can quickly follow up or take action on new leads that get automatically created in Sell.
World Clock
World Clock (Support) shows you what time zone your customers are in and the difference from your current timezone. If you have agents in multiple time zones, World Clock shows them those time zones and even shows your agents what location is closest to your customer.
Simple Change Requester
Simple Change Requester (Support) allows you to quickly change the ticket requester and add new CCs. The app retrieves the account emails from the ticket requester organization. You just have to select an email from the list and click on the 'set requester' or 'add cc' button.
Magento 2 Connector for Sell
Magento 2 Connector for Sell (Sell) works to unite your business with a dynamic two-way integration between Zendesk Sell data and Magento e-commerce data. Get more visibility on relevant customer data from Magento, such as billing, shipping, and order info on Zendesk Sell Contact, Lead, and Company cards.
HappyFox Workflows
HappyFox Workflows (Support) is an advanced workflow automation solution, designed to expedite support processes, improve organization-wide productivity, and reduce human errors. Auto-update ticket fields, Auto-route tickets or collect approvals, based on various properties of a ticket, all using workflows.