B2B sales funnel
Build a watertight B2B sales funnel in 5 steps
Nurture customer relationships and make more sales by fine-tuning your sales funnel.
By Josh Bean, Director, Marketing
Last updated February 2, 2022
A B2B sales funnel doesn't just capture new business. It's also your key to nurturing existing customer relationships and learning where your sales process fails to address the pain points of leads.
By building a watertight sales funnel, you ensure that your conversion rates improve and that you're adapting to the changing needs and wants of your customer base.
Despite a multitude of reasons to identify and develop your B2B sales funnel, 68% of companies do not track their buyer's journey, leaving 79% of leads undeveloped and unconverted.
Create a sales funnel that addresses the modern needs of your customer base by following the five steps we've outlined below.
How to build the ideal B2B sales funnel
Chances are, your sales and marketing teams are familiar with the B2B sales funnel philosophy: identify and break down the key steps in a buyer's journey to better understand where actions are taken and opportunities lie.
The classic five-stage B2B sales funnel model has been around since 1898. And while the main phases of this nearly 125-year-old approach are still relevant, the model is outdated overall. Why? Because the B2B customer base has changed.
Your customers today go through a complex and multi-tiered journey when deciding who their business should go to. Unlike generations before them, they can have thousands of results, reviews, and websites at their fingertips in seconds.
According to a Google study, 89% of B2B researchers use the internet to research their customers, and 81% of their customers use the web to scope out businesses in return. So why would you use a B2B sales funnel model that doesn't address modern, digital business?
The answer is: You shouldn't.
This is why Forrester issued several reports in 2010 bemoaning the classic model. It's why CEB issued research in 2012 that showed that many prospects not only didn't fit the traditional B2B sales model but actively fell through its gaps. As a result, new models have emerged:
Forrester's models: a combination of peer reviews, competitive alternatives, recommendations from friends, and user-generated content that pushes leads through the discover, explore, engage, and buy stages
McKinsey loyalty loop: the consumer considers brands, narrows down options, selects a brand, and then uses that experience to make future buying decisions
Heinz model: community, awareness, consideration, action, value realized, loyalty, evangelism
Marketing made simple: pre-awareness, awareness, research and familiarity, option and shortlist, consideration, purchase, reviewing, repurchase intent or defection
JB Media Group's sales funnel: brand awareness, lead generation, client nurturing, and retention
RAIN Group's buying process: prospecting/pain point, needs/analysis, solution crafting/intervention, solution presentation/selection, win/commitment, and account development/implementation
Those are a lot of models, but they share some common wisdom.
We'll explore what you can learn from these modern models—and the classic model— to engage with leads to increase close rates and support new business after purchase.
1. Attract customer attention
Your customers have near-countless options and limited time to explore them all. In fact, the average user only spends 37 seconds scanning articles about products and services they're considering during the exploration and awareness phase.
If you wait until they're ready to purchase, you're too late. They're on to the next option already. Instead, focus on building top-of-mind awareness before customers even know they need your product and ensure that when a pain point arises, they already know to turn to you.
By tailoring content to the buyer personas you want to convert, you ensure they're not turned away by information that isn't relevant to them. This may seem simple, but 73% of consumers are turned off by websites that show ads, promotions, and articles that have nothing to do with them.
But how do you know what these customers want before they do and showcase this information in a captivating way? By learning from your existing leads through requests for proposals (RFPs), analyzing conversion rates and the resources customers most use, and tracking where existing buyers take action.
Then, once you know you're creating content that leads to love, offer downloadablelead magnets and other content marketing incentives to motivate them to provide their email address. You can continue to build awareness by routinely engaging with them through email drip campaigns that showcase your expertise and service.
2. Nurture your relationships
Consistency is the key to ensuring your leads stick with you through each stage of the B2B sales funnel. For 63% of customers, companies have to demonstrate their knowledge and relevancy three to five times before leads begin to believe the business's claims. If you're not consistently putting your products and services in front of them, they won't consider you a valid option when it comes time to purchase.
It can be hard to convince your sales team to produce content for this early stage, as the return on investment isn't always obvious. But only 4% of visitors to your website are ready to buy, and the other 96% need nurturing to take the next step.
In fact, it takes the average consumer 84 days to go from the awareness phase through to the consideration phase of the B2B sales funnel. This isn't just about capturing more leads but making sure good, quality leads actually convert. By investing in this crucial stage of the customer journey, companies generate 50% more sales-ready leads and see a 9.3% higher sales quota.
Similar to the awareness stage at the top of the funnel, one of the best ways to nurture relationships with potential customers is through drip email marketing. Send leads content that they find interesting to engage and educate them while keeping your brand top of mind.
To take this method beyond awareness generation, use a customer relationship management (CRM) system to keep track of what content leads most engage with and which customers are reading and clicking through most often. These metrics signal when leads go from curiosity to exploring options and can signal to your sales reps to reach out. Look into sales funnel software to help you with it.
3. Make the first impression count
As the old adage goes, first impressions are lasting impressions. This couldn't be more true in B2B sales funnels. When your qualified leads are ready to progress down the sales pipeline, it's important that your sales team demonstrates they understand each lead's unique pain points.
Remember all those customer surveys, RFPs, and metrics you analyzed in the awareness stage? Use the lessons learned about the challenges leads face most to establish trust and respect.
Reports have shown that companies whose sales reps focused on solving three to four problems their customer faced on the initial call saw an 81-85% success rate of the customer moving down the sales funnel.
In order to ensure customers respond quickly and positively to your first contact, spend time in the awareness stage to identify a handful of pain points that your customers face. Then, come up with a script of the unique ways your product or service helps leads overcome these challenges. Make sure this resource is quickly and easily available to the sales team members who make initial contact as 35-50% of sales are closed by the first vendor to respond to leads.
Additionally, utilize CRM best practices to note the specific questions and challenges leads bring up when they first reach out and add these to the first call agenda. Initial calls should quickly point out your value, how you can address their needs, and leave time for questions from the customer.
4. Drive home your value
It's easy to let your foot off the gas when your customers are ready to convert because you've had promising calls and emails that seem like the lead will convert on their own. However, this approach costs companies valuable, easy-to-reach business. 47% of larger purchases are made by nurtured leads—those who receive support all the way to the close—than leads left to their own devices.
Help your leads across the last few yards of the sales funnel by implementing the ASK process:
Align priorities: demonstrate that you understand your lead's pain points and review how your service resolves them.
Secure commitment: review the additional benefits of doing business with you and answer your lead's questions.
Keep the relationship alive: if you don't get a yes right away, make sure you check in with your lead later. Even if they don't become a customer, they may be able to provide valuable insight on improving your sales funnel.
By engaging with your customers consistently from the first contact to the close through follow-up emails and calls, you increase the chance of their conversion and build a positive customer relationship that lasts long after they purchase.
5. Continue to build the relationship after the close
Here is where more modern B2B sales funnels differ from the classic five-stage model. In the past, businesses focused on just getting the purchase, abandoning their sales and marketing efforts past this last B2B sales funnel stage.
But doing so ignores the power of customer referrals and repeat business.
84% of customers convert because they were referred by a friend or colleague, and those who come through an existing customer's referral are four times more likely to convert.
Your customers know their industry best, and if you nurture that relationship and make sure they're happy, you can capture quality leads with less work and a greater chance of conversion. You also benefit from return business, which is six to seven times less expensive than the cost of acquiring a new customer, to offset the loss of an existing one.
Like the awareness stage at the very beginning, it all comes back to communication. Check in with your existing customers with surveys and email follow-ups from your sales team. You will learn what they love most about your product, can gather valuable testimonials, and even encourage them to share their experiences with friends and on social media.
If you really want to drive them to refer friends and post reviews, consider offering rewards for these actions like discounts on future purchases and services.
Your B2B sales funnel isn't just about new leads; it's about continued growth
The key to ensuring your B2B sales funnel resonates with your customers and guides them seamlessly through the purchase process lies in understanding your pipeline data. Which pipeline software helps with.
With Zendesk Sell, you can build relationships that count through a sales force automation software that enhances productivity and builds a B2B sales funnel to deliver quality leads and turns customers into advocates.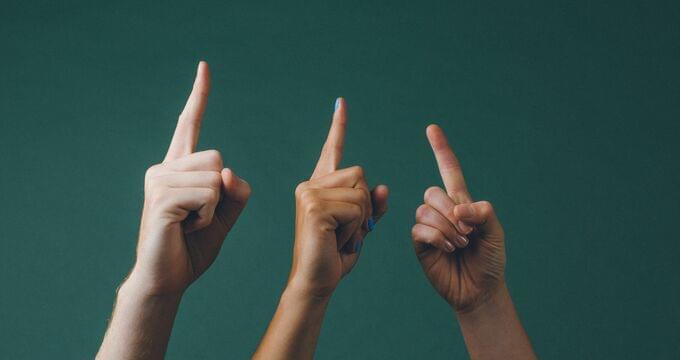 Unlock a measurable sales pipeline
This free guide examines three vital steps to establish a measurable sales pipeline that drives repeatable, predictable sales growth.
Related stories
Arm your business with the tools you need to boost your income with our interactive profit margin calculator and guide.
Unlock a measurable sales pipeline
This free guide examines three vital steps to establish a measurable sales pipeline that drives repeatable, predictable sales growth.
Read now