Customer service in a startup: how to get it right from the very beginning
Published December 11, 2014
Last updated September 21, 2021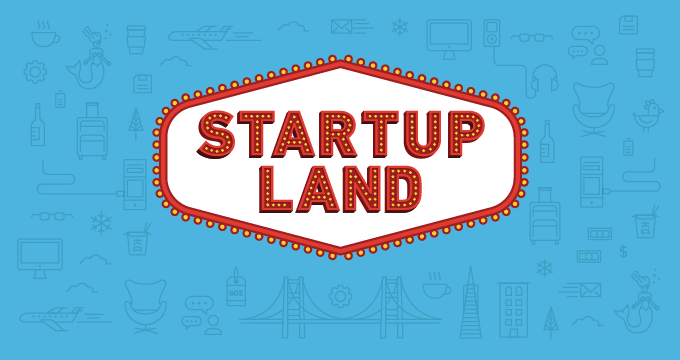 Because Zendesk is in the customer service software business, it's no surprise that people often ask us for tips on providing great customer support—and how we do customer service ourselves. As you might expect, delivering great service was an area of focus for Zendesk from the very beginning.
Below are a few excerpts from the new book Startupland by Zendesk CEO Mikkel Svane showcasing how the company approached customer service for its own customers in the early days.
——–
Soon after moving the company from Denmark to America, co-founder Alexander Aghassipour and early employee Michael Hansen interviewed and ultimately hired Matthew Latkiewicz to be the company's first customer support advocate, although supporting customers was really everyone's job.
Customer Support from the Inside
We were selling a customer support service, so clearly we had to be pretty good at customer support ourselves or no one would want what we were selling.

Everyone worked hard to "touch" every customer and create a truly frictionless and intuitive online experience. We created rules about when in a trial customer's lifecycle we would be in contact with them and how we would interact. We called every company that signed up for a new trial and asked how they were doing. We prided ourselves on being casual, not trying to sell, but trying to build a relationship. We experimented with the format and structure of these interactions all the time. And we still do.

We were really committed. Michael Hansen gave his personal phone number to at least ten thousand trial customers. Matthew proactively called customers and potential customers—before there was a problem—to ask how they were doing. Thomas Pedersen did three thousand support tickets in his first year with Zendesk. He responded over the weekend and during weird hours. But he was convinced this was the right path: "Response time corresponds with conversion rates."

There was no sales team and no marketing team, so this was the approach we took to do those jobs. It wasn't as if we had a manual; we used the resources we had, and we learned a lot of unconventional best practices that we still use today.
The team learned a lot from their early interactions with people who signed up for a free trial of Zendesk.
Customer Support Secrets
You want to hear back from customers? Here are the most unlikely tricks from the trade.

Make It Personal
Our fancy, perfectly crafted emails didn't get responses. Then we made them simpler, added one handcrafted sentence, and added spelling errors—and they got a higher response rate. People realized it wasn't an automated email but a message from a real person—and they responded
to that.

Women Get More Responses
Most IT people are male, so Michael Hansen took on a new persona and called himself Josephine, after a girl he had once fancied long ago in the UK. It worked. The response rate increased exponentially. We've since changed the alter ego to Jennifer but kept Michael's last name. And we use that name in almost all automated communication from Zendesk. So almost all customers of Zendesk will at some point during their trial meet Jennifer Hansen. She's very convincing, and we still have people telling our sales team that they already have negotiated special terms with Jennifer Hansen.

It's All about the Conversation
It doesn't really matter what you actually interact about with the trial customer. The fact that you interact is what matters. We could quickly see a direct correlation between response rates to our emails and conversions to customers.
——–
Excerpted with permission of the publisher, Wiley, from Startupland: How Three Guys Risked Everything to Turn an Idea into a Global Business by Mikkel Svane with Carlye Adler. Copyright (c) 2015 by Zendesk, Inc. All rights reserved. This book is available at all bookstores and online booksellers.
To read more about how Zendesk got started and get more tips and advice on building a successful business, buy your copy of Startupland