Top 5 retail trends
Top 5 retail trends to watch for in 2023
Explore the top retail trends of 2023, including meeting shoppers where they are, the rise of phygital, and hyper-personalization.
By Erin Hueffner, Staff Writer, Retail Industry
Last updated May 18, 2023
The retail industry is constantly evolving, and businesses and retailers need to stay on top of the latest trends. This year, thousands of retail professionals descended on the Javits Center in New York City for the National Retail Federation's Big Show.
Retail's Big Show brings together change-makers and leaders from around the globe to showcase the latest innovations and illuminate trends. Here are a few key takeaways from the show:
Meeting shoppers where they are
The rise of phygital retail
Retail experience in the metaverse
Sophisticated return process initiatives
Hyper-personalizing the retail experience for customers
There's a lot to look forward to in 2023 regarding the retail space and its impact on customer experience—read on to explore these top retail trends from the National Retail Federation's Big Show.
Top 5 trends in the retail industry
"The new normal is, in fact, the old normal in retail," says Dr. James Cash, emeritus professor of business administration at Harvard Business School. He continues: "Because in retail, the community of the people we serve has a very clear calculus. I want things to be more cost-effective, I want them to be easier, meaning, I want to have easier access to them; I want better choices.
And now that technology permits me as the consumer to really have leverage in the relationship, I want to make sure that you are personalizing my experience in a very special way."
Dr. Cash isn't the only one who wants these types of experiences. More and more shoppers want their goods to be more cost-effective, easier to use, and the best choice among the competition. According to Adrian McDermott, CTO of Zendesk, consumers want low-friction experiences when they want to have a conversation.
Here are the top five trends expected to impact the retail industry this year.
1. Meeting shoppers where they are
One of the biggest retail trends is meeting shoppers where they are. This customer-centric approach provides exceptional customer support, whether in-store or by messaging, phone, or email. According to the Zendesk Customer Experience Trends Report 2023, 64 percent of shoppers will spend more if their issues get resolved on the channel they're already using.
Boxycharm meets shoppers where they are by providing various ways for customers to reach out. The company uses third-party apps to assist with answering Instagram direct messages, tracking support tickets, and maintaining its in-house data warehouse—all with the help of Zendesk. As a result of leveraging social messaging and integrations, Boxycharm's customer satisfaction score (CSAT) rose by 10 points.
Key takeaway: Meeting your shoppers where they are is all about expanding your ecommerce business with new channels and digital-first retail CX.
2. Phygital
Phygital (physical and digital) retail is also coming into the picture as a big trend for 2023.
Phygital is an immediate, interactive, immersive, and hyper-personalized shopping experience combining the best of in-store and online shopping.
There is a lot of movement, with physical retailers going to digital and digital retailers heading to physical stores.
For example, businesses are increasingly enabling customers to create their own journeys during the shopping experience. This includes:
Intelligent dressing rooms: These spaces allow customers to find their sizes virtually.

Utilizing influencers and live streaming: Companies report conversion rates approaching 30 percent—up to 10 times higher than in conventional ecommerce.
Phygital has many benefits for a business, such as:
Boosting Net Promoter Scores® (NPS): Customers feel more satisfied due to the hyper-personalized experience.

Strengthening customer loyalty: If customers are satisfied with their experience, they're more likely to purchase from a business again.

Increasing conversions: Higher engagement from your customers can result in more conversions.

Gaining more customers: Customers can spread word-of-mouth marketing if they're satisfied with your brand, leading to a larger reach.
Key takeaway: Phygital is all about the data—it's important to connect touchpoints across the customer journey.
3. The metaverse
According to Winnie Burke, Head of Fashion and Beauty Partnerships at Roblox, customers want an exciting experience that is close to the brand and its community. And Roblox isn't just for kids anymore–the digital gaming platform has players into their 30s. They're digital natives who want a seat at the table. And brands that tap into that can clear a lot–and have two-way conversations with their customers.
Tommy Hilfiger built a brand experience within Roblox that launched during New York Fashion Week. The designer hosted a physical runway show that was broadcasted live to Roblox users, with avatar models wearing the collection. The shows ran in parallel–people also could see the user experience in Roblox at the physical event. If you were at the Roblox experience, could buy garments from the runway for your avatars.
The key takeaway here is to create a community–so don't build an experience alone. Burke recommends that you immerse yourself in the digital worlds you might want to try out. The Roblox community is passionate, so you need to step into their world before you open a storefront. To be successful in the metaverse, it's critical for brands to tap into the community for their expertise on world-building and game mechanics–because no one understands it better than they do.
4. Return process incentives
Return process incentives are becoming a powerful customer engagement tool this year. According to speaker Tony Sciarrota, Executive Director of Reverse Logistics Association, ecommerce is a major part of the retail marketplace, and returns are more than double what they were a few years ago. It's a good opportunity to make things right with a customer who might otherwise walk away from your brand.
As Joan King, EVP of Crate and Barrel states, "Over 70 percent of our returns go back to stores, which is a great opportunity to connect with the customer." Return process incentives aim to retain customers with personalized offers when they return a product. Incentives can include things like:
Adding a discount or coupon to the bottom of the receipt a customer receives after returning an item
Not charging for returns, especially if you're an online retailer
Offering free shipping on exchanges
Giving customers bonus cash back if they opt for refunding as store credit instead of the original purchase method
Key takeaway: Use return process initiatives to keep customers returning to your store.
5. Hyper-personalization
Hyper-personalization is making its way to the forefront of retail. Hyper-personalization in retail includes virtual try-ons as mentioned above, personalized recommendations, and tutorials tailored to specific shoppers. There is also a rise in businesses taking advantage of TikTok and the power of trending tutorials and how-to videos.
This hyper-personalization helps the shopping experience feel unique and connects customers to your brand. To accomplish this, you need to know your shopper first. It helps to have the complete customer context to build the best CX.
With a customer service platform, you can better understand consumer behaviors that impact inventory, staffing, support channels, and more when you integrate data from all your systems into easy-to-use reporting dashboards.
These reporting dashboards help you personalize your buyer's experiences by combining shopper's profiles from ecommerce software, marketing systems, social media, loyalty programs, and more in one place.
For instance, In Good Taste aims to gather customer details to further personalize the customer experience. When the company partnered with Zendesk, it was able to better consolidate its email and chat conversations in a centralized platform. 65 percent of the company's tickets came in through live chat, so agents were trained to provide customers with wine pairings and recommendations. This resulted in a 97.1 percent CSAT score.
Key takeaway: Hyper-personalizing the customer retail experience can improve CSAT, lifetime value, and overall customer loyalty because you're showing the customer that you care about them and that you're listening to them.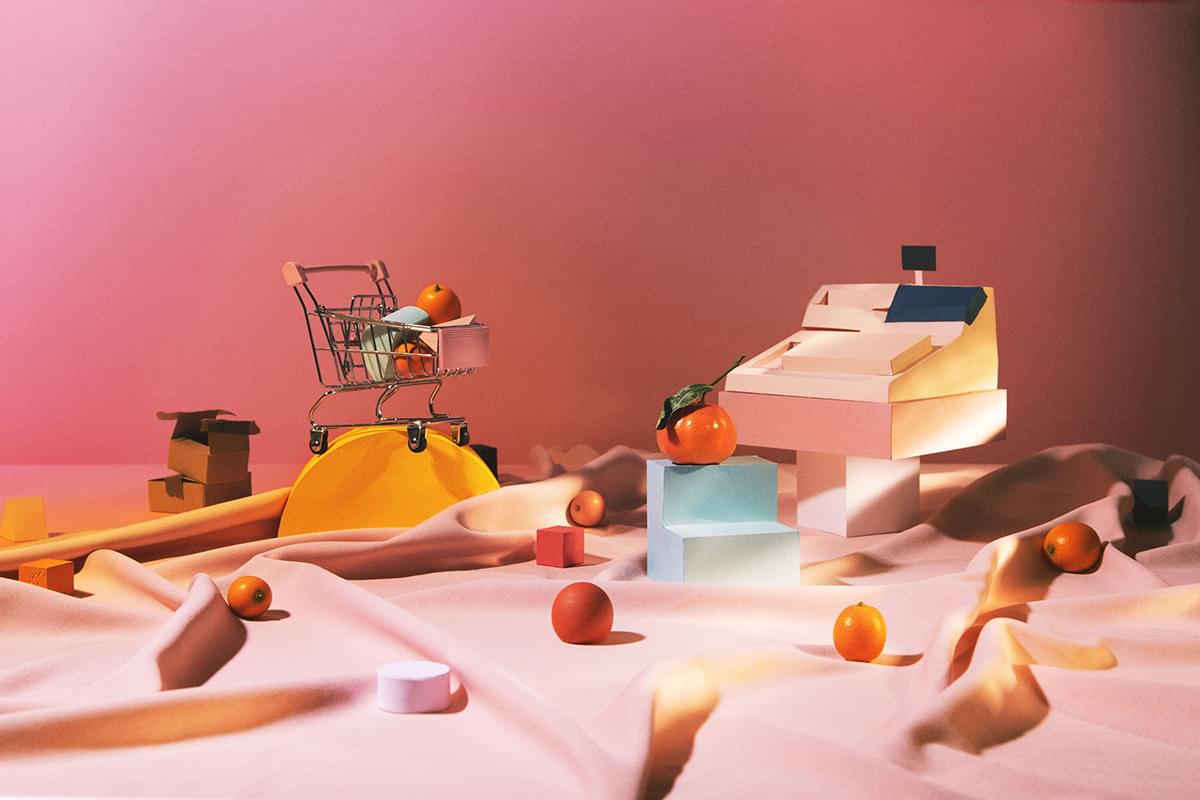 The ultimate guide to retail CX
Uncover the top customer experience best practices in retail and action items for your business.
Why are retail trends important?
Retail trends are important because they can help boost the customer experience and drive your business strategy. Retail trends can also give you a glimpse into what the future will look like for the industry. Learn more about the importance of retail trends below.
It's crucial for retailers to stay on top of retail trends. Doing so can help you adapt and evolve your current strategy. For example, if you notice that AI shopping capabilities are trending, but you don't currently offer them, you may consider shifting your strategy to include AI on your channels.
Gives you an edge over competitors
Knowing the latest retail trends can also give your business a competitive edge. There are many new technologies that are emerging in the retail industry, and not every business takes advantage. For instance, if you incorporate live chat into your customer service strategy, you can have the edge over competitors that don't offer live chat service or quick customer response times.
Informs you about customer needs
Retail trends can help give you insights into what customers want and expect from your brand. Customer expectations and how your business engages with customers are constantly shifting, so understanding and meeting their needs is crucial.
Helps you stay up to date
Lastly, retail trends allow you to stay current and relevant in the retail space. Many retail trends involve new technology and software, so it's important to update your tools.
Retail trend FAQ
Interested in learning more about retail trends? Check out the frequently asked questions below.
What are retail trends?
Retail trends refer to the characteristics and changes within the retail industry that concern various factors, such as:
Customer expectations
New technology
Shifts in operations
The main trends to note for 2023 include meeting shoppers where they are, the rise of phygital and the metaverse, improved return processes, and a focus on hyper-personalization.
How do you find trends in the retail industry?
There are many ways you can uncover upcoming trends in the retail industry—getting involved is key. For example, consider:
Networking and attending conferences and shows in the retail industry
Keeping an eye on what your competitors are doing
Staying ahead by thinking about the big picture and what may happen down the road
Training from industry experts
Reading publications, the news, blogs, and articles by business thought leaders
Connecting with customers by sending out surveys and asking for feedback
Using tools to monitor your business and gather insights
The future of retail
There are many new trends and technologies emerging in retail. Many companies use sophisticated technology such as AI and the metaverse to provide customers with more personalized and engaging experiences. By fostering a memorable buying experience and striving for customer loyalty, those in retail can expect to succeed in the upcoming years.
To ensure your customer service is top-notch, invest in sophisticated customer service software for streamlined support and better CX.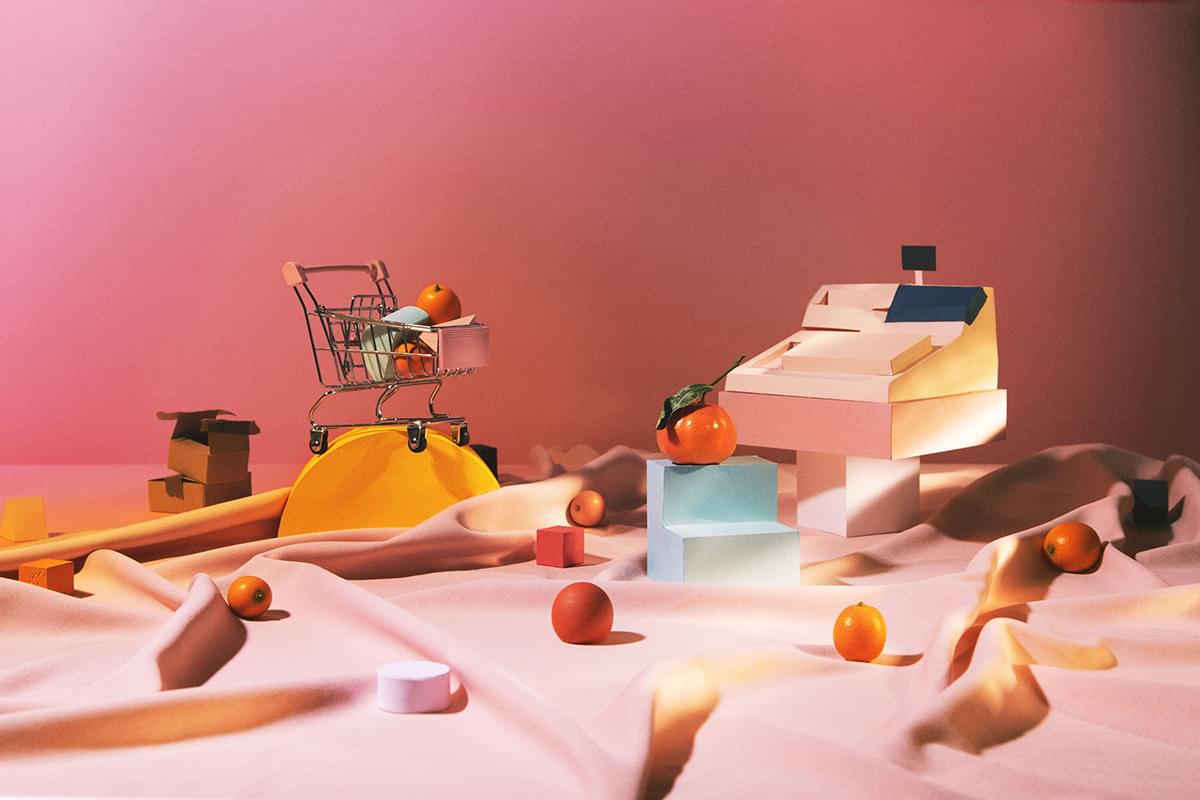 The ultimate guide to retail CX
Uncover the top customer experience best practices in retail and action items for your business.
Related stories
In this episode of Conversations with Zendesk, Ian Hunt of Liberty London talks about how the retailer moved to a phygital model.
The ultimate guide to retail CX
Uncover the top customer experience best practices in retail and action items for your business.
Download the guide