What is omnichannel?
What is omnichannel? Guide to types, trends, and strategies
Omnichannel is an approach that makes it easier to communicate with customers across different channels. Learn how you can meet customers where they are and provide smooth, consistent experiences.
Last updated December 27, 2022
As you're Instagram scrolling, you see a photo from a local boutique advertising a pair of shoes that will go perfectly with the dress you just bought for your friend's wedding. You decide it's best to try them on first, so you head to the store. But when you get there, they don't have the sizes advertised online. Apologizing, the sales associate gives you a promo code for free overnight shipping.
After returning to the shop's website, you find that you need to spend $200 for the promo code to work. Frustrated, you tag the brand in a tweet and hear nothing. You call the boutique, only to find out that the associate who gave you the code has left for the day, so you need to explain the entire situation again. Ultimately, you decide to buy shoes elsewhere.
The boutique should have invested in an omnichannel customer experience to unite its online and offline channels—and make a sale. But according to the Zendesk Customer Experience Trends Report 2022, only one-third of companies are omnichannel. That means there are still opportunities to offer the channels and experiences that drive greater customer loyalty and lifetime value.
Only one-third of companies are omnichannel.
An investment in omnichannel is an investment in connecting with customers on their terms and winning their repeat business.
What is omnichannel?
Omnichannel is a multichannel approach that weaves together each customer interaction into a larger, ongoing dialogue to create a cohesive, seamless customer experience.
Instead of only offering support through limited, traditional methods like voice and email, your company provides additional support through modern channels that your customers frequently use, such as WhatsApp, Facebook Messenger, live chat, SMS, and social media. Your support channels are also connected, so conversations can continue flawlessly from one channel—or department—to the next.
What is the omnichannel experience?
The omnichannel experience is the ability to offer fast, personalized, uninterrupted service across web, mobile, and social apps. It's not just about adding certain channels—it's also about building deeper, more insightful relationships with customers over time.
Customers can continue a conversation wherever and whenever it's convenient for them, and support agents can jump right into helping them. When agents are armed with valuable customer context, they have the information needed to personalize customer conversations and provide quicker support.
What is the difference between omnichannel vs. multichannel?
The main difference between omnichannel and multichannel comes down to this: whether or not the various communication channels are connected.
Multichannel: Your customers have access to multiple communication channels, but conversations are siloed.
Omnichannel: Your customers have access to multiple communication channels, and all channels are interconnected for fluid, continuous conversations.
Say you operate both online and brick-and-mortar stores and use phone, chat, SMS, email, Twitter, and Instagram to interact with customers.
Your business has a multichannel strategy because you communicate with customers on several channels. While your customers may be able to contact you via phone, chat, SMS, email, and social media, those conversations stay siloed. They can't continue from one channel to the next.
Your business becomes omnichannel when your interactions are connected and consistent across all channels, devices, and platforms. A support agent can see that a caller has been a customer for 10 years and previously texted a question, for example, so they can acknowledge their loyalty and refer to their past inquiry.
5 benefits of an omnichannel experience
Omnichannel experiences are investments in customer centricity. Customers have little reason to stick around if you don't provide a smooth experience across locations, channels, and devices. An omnichannel approach helps you keep customers happy by delivering better, more personalized support.
It's more convenient for customers
It's more convenient for employees
It creates upsell and cross-sell opportunities
It helps you uncover customer insights
It builds long-term customer relationships
1. It's more convenient for customers
To offer an omnichannel experience, support teams must be able to access information about customers across channels. Agents will have more context, and customers won't have to repeat themselves, resulting in a better experience.
Our Customer Experience Trends Report found that 71 percent of consumers expect a company to share information internally so they don't have to repeat themselves.
Rolling out a chat option across desktop and mobile devices sounds convenient, but it's still multichannel. If a customer decides to call your support team after a lengthy chat exchange on desktop—only to learn the agent has no record of it—that sense of convenience evaporates quickly.
An omnichannel approach unifies conversations, magnifying the convenience that multichannel offers.
An omnichannel mindset matters, especially considering that brands with disjointed multichannel experiences risk churn. According to our CX Trends Report, 61 percent of shoppers would switch to a company's competitor after a single bad customer service experience.
2. It's more convenient for employees
Omnichannel doesn't just benefit customers—it also makes life easier for your employees. Digging for information across different apps and channels is a massive headache that wastes valuable time and energy. The omnichannel experience lets your team meet customers where they are.
With key customer context in one place, your employees can:
More easily engage with prospects and customers.
Have better visibility into what teams are working on.
Gain a complete picture of each customer's journey with your company.
Maximize productivity.
When all team members can quickly see customer information—name, location, conversation history, previous purchases, and more—any transition between agents or departments is seamless, creating a better employee and customer experience.
3. It creates upsell and cross-sell opportunities
Omnichannel experiences can also increase profitability. Our Trends Report revealed that 93 percent of consumers will spend more with companies that offer their preferred option to contact customer support.
But there's more to the story.
With omnichannel customer support, agents can view customer interactions across channels, so they're set to provide intelligent product recommendations—leaving room for upselling and cross-selling.
Say a jewelry company launches a new line of bracelets, and a customer asks a sizing question via live chat. The agent pulls up the customer's purchase history and notices the customer routinely buys jewelry from email blasts and recently bought a necklace. The interaction goes well, and at the end, the agent emails the customer a link to a bracelet that would pair well with the necklace they purchased.
4. It helps you uncover customer insights
When you offer an omnichannel experience, you're giving customers the chance to connect with your brand across a wide range of platforms. And because your communication is consistent, customers are likely to use those channels to reach out to you.
With so many opportunities to connect with customers, omnichannel companies receive a lot of data about their audience. When businesses have a wealth of customer information at their fingertips, they can learn more about their audience and understand how to improve their experience.
They also gain insights that enable them to personalize customer interactions. When companies successfully meet buyers' needs with personalized support, they're more likely to retain them in the long run.
5. It builds long-term customer relationships
Lasting customer relationships take time to build, and an omnichannel experience helps you nurture and strengthen relationships. When customers have an issue or need support, they want the experience to be fast and easy. An omnichannel approach makes this possible to achieve by:
Allowing you to meet customers where they already are, whether that's on Instagram or SMS.
Giving you a unified view of every interaction so customers don't have to repeat information.
Enabling you to provide personalized experiences that make individual customers feel valued.
Each interaction should be viewed as an opportunity to enhance the relationship and continue the conversation instead of a transactional moment. With this mindset, you'll start establishing long-term relationships that ultimately lead to more revenue.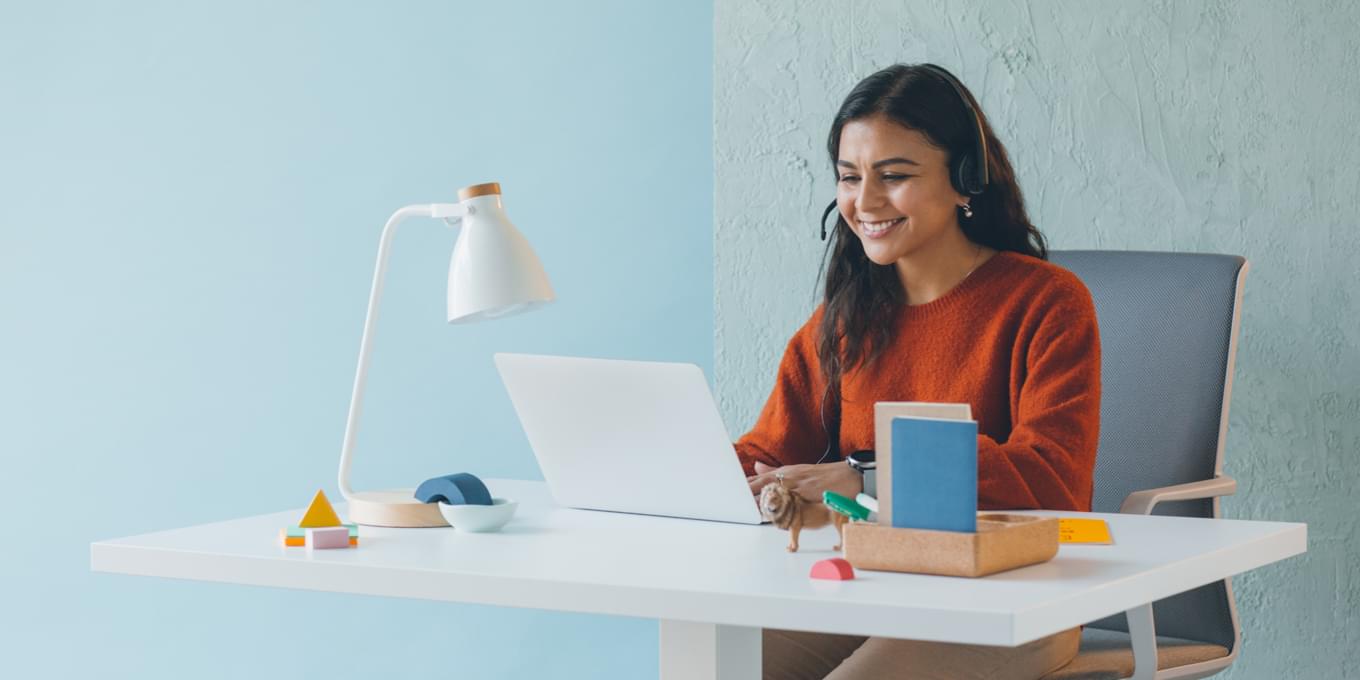 Level up with omnichannel support
Meet your customers where they are and continue the conversation with ease by providing omnichannel customer service. Read our guide to learn how to deliver seamless, fast, and personalized support on any channel.
How to create an omnichannel strategy in 5 steps
A successful omnichannel strategy isn't just a plan to use the same channels as your competition. It requires a thorough understanding of your customer base, a willingness to A/B test, and a way to organize and make sense of customer data.
1. Centralize your customer data
A customer relationship management (CRM) system is the hub of omnichannel experiences. It serves as the main warehouse for customer data.
74 percent of customers expect agents to have access to all information relevant to their accounts.
A CRM can integrate with your existing platforms to track customer interactions across channels, including email, social media, and chat. When all the information is in one place and every department has access to this data, you get a 360 customer view. This 360-degree view gives support agents the context they need to deliver speedy resolutions and personalized experiences.
Image source
In the live chat above, a CRM integrated with contact center as a service (CCaaS) software allows the agent to see that the customer is a VIP. As a result, the agent prioritizes the customer and provides the expected VIP amenity (upgraded shipping). If the support agent also sees a sales opportunity, they can send the exchange to sales.
Omnichannel enables sales reps to view support conversations for context, research the customer's preferences, and hone their sales pitches accordingly.
2. Incorporate artificial intelligence and chatbots
Many people today are comfortable interacting with artificial intelligence (AI). In fact, 66 percent of customers say it makes their lives easier.
As conversations increase, leverage conversational AI or automation to manage the additional influx, answer questions outside of normal business hours, and triage requests. Even if a chatbot can't provide an answer or resolution, it's a nice way to offer a greeting and let the customer know help is on the way.
You can integrate your AI chatbots with your existing apps and programs to provide customers with a consistent, connected experience. They get quick, accurate answers on the channels they like to use.
3. Monitor your omnichannel experiences
Once you're communicating with customers across channels, track key performance indicators (KPIs) to make sure you're satisfying your audience.
As a starting point, pay attention to these metrics on all your channels:
Average ticket resolution time (ART): This is the total time it takes to resolve tickets within a specific time frame divided by the number of tickets solved within that same period.
While this metric will vary somewhat across channels—phone queries will probably be more complex than chat queries—ART should be relatively similar between different platforms.
Customer satisfaction (CSAT) survey responses: If your omnichannel approach is working, customers should be happy with your support, no matter what channel they're using.
After support interactions, send CSAT surveys that ask, "How would you rate your satisfaction with our customer service?" Customers respond on a scale of one to 10 or one to five, with higher scores signaling higher satisfaction.
These KPIs only tell part of the story. Use other customer service metrics to gauge how consistent and helpful your support is across channels.
4. Adopt a unified platform
A unified workspace enhances both the customer and support agent experience. It makes sense when you think about it: Constantly bouncing between apps to get the information needed to properly help a customer adds unnecessary stress for agents. It also extends resolution and wait times, which can frustrate customers, especially if they have an urgent issue.
In our CX Trends Report, only 19 percent of agents surveyed said their company gives them a unified workspace to access all conversations.
An omnichannel platform:
Saves customers from repeating themselves.
Reduces wait times.
Boosts agent productivity.
Nets higher CSAT scores.
When you provide a tool that allows agents to work across multiple channels and easily view every customer interaction, you eliminate customer service blind spots—reducing churn and increasing customer loyalty.
5. Evaluate your existing channels and evolve
According to our Trends Report, 93 percent of customers will spend more with companies that offer their preferred communication channel.
When customers have an issue, it's much easier for them to hop on apps like Facebook Messenger or WhatsApp and fire off a message to your customer service team. Quickly responding on their favorite channel makes for a convenient experience that the customer will remember.
Evaluate your current channels to see if you're meeting customers' expectations—determine whether you should add or remove certain channels. Be sure to track customer satisfaction on all your channels, too, so you can keep improving. You want to ensure customer interactions are always fast, simple, and consistent.
Omnichannel trends for 2023
As customer habits and technology evolve, omnichannel experiences need to keep up. The more you can stay ahead of omnichannel trends, the better you can outperform the competition.
Social selling
Omnichannel is all about offering a seamless customer experience across channels, including social media. In previous years, businesses would primarily use social media apps to drive customers to their online stores using a mix of photos and videos. Today, company social media accounts can serve as an additional storefront for an omnichannel shopping experience.
Instagram Shopping launched in 2019, allowing users to purchase items tagged in feeds, Stories, Reels, and live videos. Statista reports that in 2021, 47 percent of consumers purchased items on Instagram—surpassing YouTube and TikTok.
Say a shopper buys a pair of leggings advertised on Instagram. If the business maintains its Instagram product information in Shopify, it can integrate Shopify with its CRM and CCaaS software. Shopify records the sale as originating from Instagram, and that information flows into the CRM. Some CCaaS integrations give support agents the ability to see this sales data and respond to customers within Instagram.
Support roles going omnichannel
Customers are now using multiple channels throughout their transaction journey—they start a transaction on one channel and continue it on another. So, agents must have the ability to work across different channels. Customer service managers also need to staff channels accordingly so customers can receive consistent support regardless of the channel they're using.
Remember the customer who bought leggings via Instagram? Imagine the leggings didn't arrive on the expected delivery date. The shopper slides into the company's DMs on Instagram and complains that the leggings haven't arrived. An agent sees when the Instagram order was placed in Shopify and uses that context to inform their response. If the shopper later uses live chat to ask a question, an agent can reference the prior Instagram conversation.
BOPIS (buy online, pick up in-store)
Smooth omnichannel experiences can bridge digital channels and brick-and-mortar stores. An example is BOPIS, a business model that shows no sign of slowing down: One study shows that BOPIS orders are up 10 percent in the past 12 months, while another predicts the BOPIS market will surpass $140 billion by 2024.
Consistent omnichannel communication is important because it can increase order values through upselling or cross-selling. Say a customer buys a sweater online and wants to pick it up at the store. Shortly after the customer places their order, the company can send them an SMS message or email with a discount on a related item found only in the store.
With a Shopify and CCaaS integration, a support agent can also see whether a customer is a consistent BOPIS shopper. The agent can then ask about the in-store experience and pass that information on to the operations team.
The opportunity for deeper relationships
Customer service shouldn't feel transactional—it should feel authentic. Omnichannel is truly about building long-term relationships, where each customer interaction presents an opportunity for deeper, more valuable engagement.
Omnichannel unifies a customer's information and enables you to personalize their experience, showing them just how well you understand and value them. As the conversation moves across channels, the interaction history and customer context move with it. You and the customer both benefit from a single, continuous conversation thread.
Digital customer service
Long gone are the days of phone-dominated customer service. As technology improves and younger generations push for new and better ways to communicate, companies need to embrace using digital channels such as messaging apps, self-service, email, and bots.
Digital customer service allows you to:
Meet customers where they already are.
Offer self-service options.
Deploy chatbots that can handle common tasks.
Provide a unified view across channels.
Facilitate collaboration between departments.
These benefits make everything easier for your customers and your employees. Implementing a digital customer service approach also helps your business evolve with your customers and keep them loyal to your brand.
What is omnichannel marketing?
Omnichannel marketing is a sales approach where a business uses unified messaging to promote its products and services across multiple channels, platforms, and devices for an integrated shopping experience.
How to create an omnichannel marketing strategy
Understand your customers: Engaging with buyers on their favorite platforms can give you insight into how they feel about your brand, what content they're reading and enjoying, which ads they're clicking on, and more.
Build an app: Apps are a great way to retain customers and build loyalty. They also provide valuable customer data so you can learn more about your audience. This—along with high-quality in-app support—helps you deliver positive, personalized customer experiences.
Integrate systems and software: Integrate marketing tools with your customer service software to boost upsell and cross-sell opportunities. The Zendesk Marketplace offers easily installable apps so you can customize our open, flexible platform to fit your strategy.
Personalize the experience: Whether you're providing support or reaching out to the customer with special offers, always personalize your interactions. According to our CX Trends Report, over 90 percent of customers are willing to spend more with companies that provide personalized experiences.
Collect customer feedback: It's invaluable to learn how to improve your experience, service, or product, especially when it comes straight from the customer's mouth. Make customer feedback options easily accessible across channels so marketing and sales teams can tailor their approaches to different customer segments.
Connect online and in-store experiences: While some customers prefer to place an order online for home delivery, others like to buy items online but pick them up at their local store. The in-store experience presents opportunities to upsell and cross-sell and to create consistency throughout the customer journey.
Use customer service as an engine for growth: Our report found that 68 percent of customers believe most businesses need to improve their customer service training. Good service contributes to the overall customer experience and helps build customer loyalty. When agents interact with repeat customers, they can better personalize the experience—which can ultimately lead to more revenue.
3 examples of companies that are crushin' it with their omnichannel experience
Many companies are leveraging omnichannel commerce in various ways to foster long-term customer relationships. Here are a few examples of how omnichannel experiences can help businesses thrive.
Ugg: Integration of ecommerce and brick-and-mortar stores
Deckers Brands, the company that produces the famous UGG® Classic boot, uses Zendesk to manage its omnichannel retail customer service experience.
The company's "Click and Collect" program allows customers to buy their boots online and have them shipped to their local store.
The "Click and Reserve" program lets customers reserve stock in-store (and pay when they get there).
When the customer arrives to pick up their items, the store employees confirm the order. The company also immediately sends a feedback survey to the customer's cell phone number, which was collected during the online transaction.
Since adopting Zendesk, Deckers has experienced a:
5 percent increase in in-store sales
30 percent increase in in-store revenue
30 percent increase in in-store conversions
Tile: Personalized, conversational experiences at scale
You know Tile—the company that helps people find their lost keys, misplaced wallets, or anything they can attach the device to. Throughout Tile's journey from startup to enterprise, it managed to consistently deliver top-tier customer service.
Since 2013, Tile has used Zendesk to connect with customers on their preferred platforms, using tools like Agent Workspace and chatbots to continually enhance the customer experience.
With Zendesk, Tile has seen these results:
40 percent decrease in average ticket handle time
14 percent increase in customer satisfaction
28 percent decrease in customer wait time
Justin Michaud, senior customer support manager at Tile, says: "Before we implemented [the Zendesk Agent Workspace], our average handle time was about 25 minutes. Using Agent Workspace, we were able to get that down to right around 15 minutes."
BoxyCharm: Meeting customers where they are
BoxyCharm's monthly subscribers receive beauty boxes packed with makeup, cosmetics, beauty tools, skincare products, and more delivered to their doorstep. Obsessed with delivering exceptional customer service, BoxyCharm called upon Zendesk to help them level up their customer experience.
"We've migrated our social media channels into Zendesk to create an omnichannel view of our customers," says Anna Skidmore, VP of BFA care at BoxyCharm. "We improved our time to first response and ensured that we resolved 100 percent of our private social media tickets."
Zendesk helped BoxyCharm move from using email as its primary channel to integrating multiple channels—including social media direct messaging—allowing the company to meet customers where they are.
Zendesk enabled BoxyCharm to improve the customer experience, and the company saw:
60 percent of emails deflected by bot
17 percent boost in CSAT score
66 percent decrease in first-response time
Putting the "om" in your omnichannel approach
Wherever you are in your omnichannel strategy development, it's critical to build a consistent, aligned experience across channels. Each department—including product, customer service, marketing, sales, and operations—must work closely together when building and implementing an omnichannel experience. Roll out the experience slowly to ensure it resonates with your customers.
Alleviate stress and boost your employee experience while creating connections with customers by using an omnichannel platform like Zendesk. Our software can help you deliver the support your customers deserve and expect—no matter where they are, what they're doing, or what device they're using.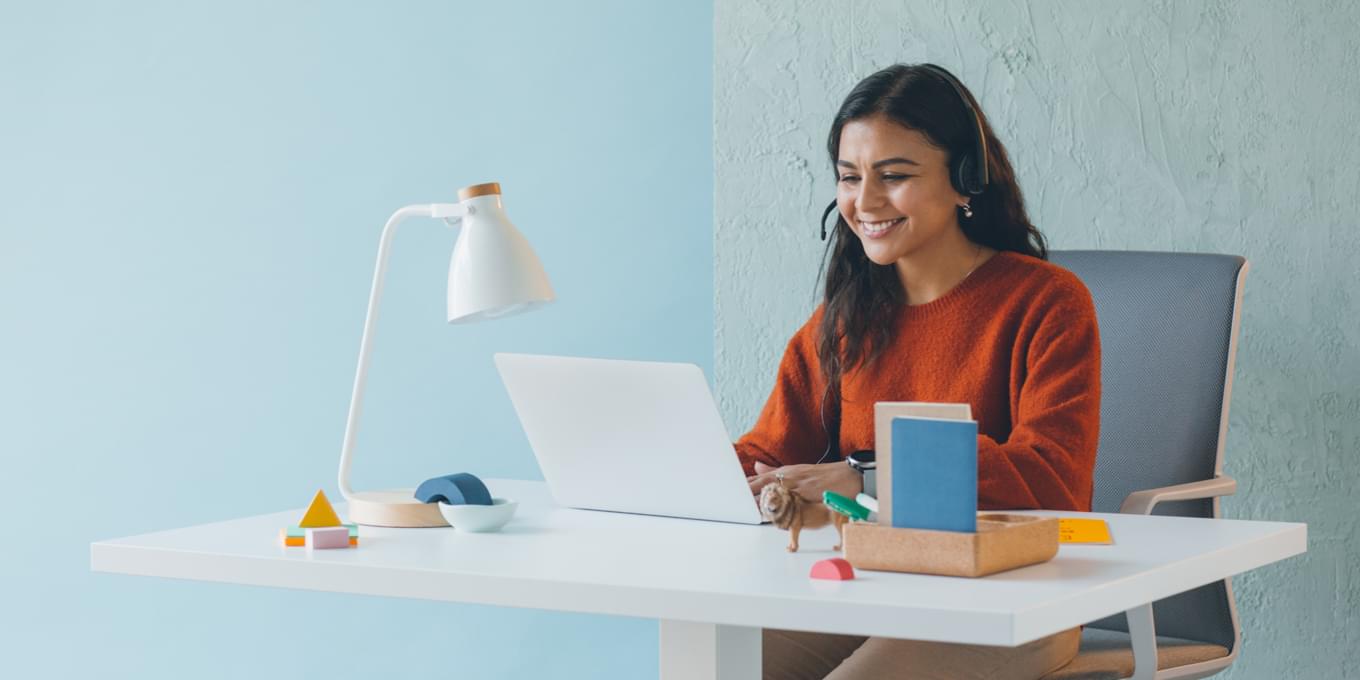 Level up with omnichannel support
Meet your customers where they are and continue the conversation with ease by providing omnichannel customer service. Read our guide to learn how to deliver seamless, fast, and personalized support on any channel.
Level up with omnichannel support
Meet your customers where they are and continue the conversation with ease by providing omnichannel customer service. Read our guide to learn how to deliver seamless, fast, and personalized support on any channel.
Get the free guide